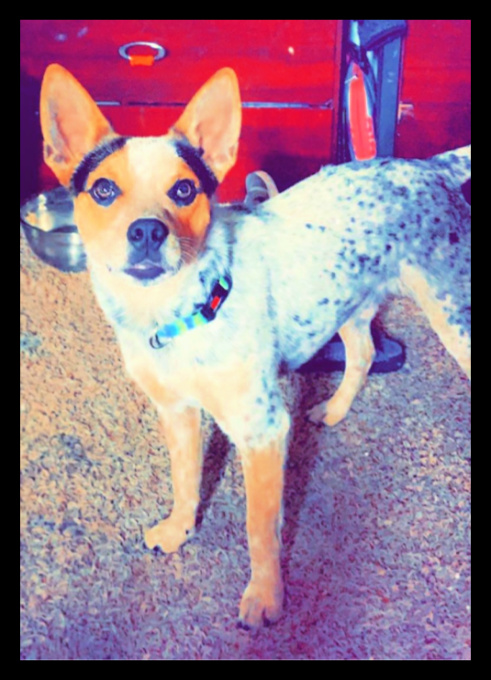 Jethro
'member me from a few weeks ago?  I had to get stitched up when I first came to Dogwood, but I'm all better now!  I don't have to wear my halo anymore! 
Betcha didn't know I also have the MOST beautiful ears in the world!  Huh?!
Well, I'm all ready for my forever home now and I can't wait!  I wonder if you could teach me tricks or take me for a walk or let me sit next to you on your couch.  Maybe a belly rub?  Oh yes, a belly rub, that's it!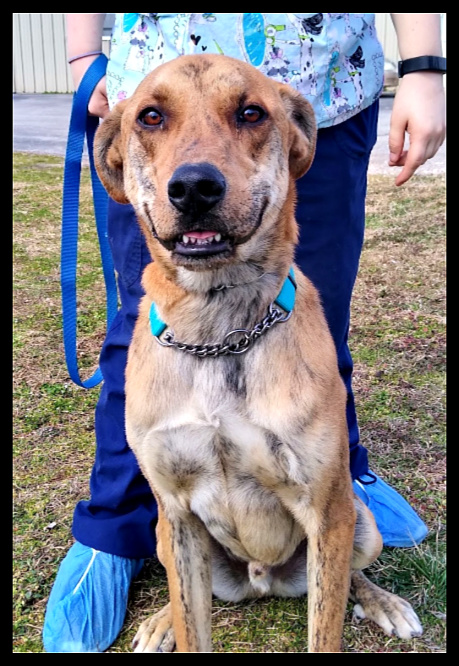 Pax
I'm Pax and, as you can see, quite handsome!  My family moved and couldn't take me with them!  I sure would love to have a home where I could stay with my family forever!  I'm only one and one half years old, so I still have a lot of playful puppy in me!  The good part is that I have a lot of love in me too!  Maybe you could come and visit me!  We could play together with my toys!  Yep!  Sounds like a good plan!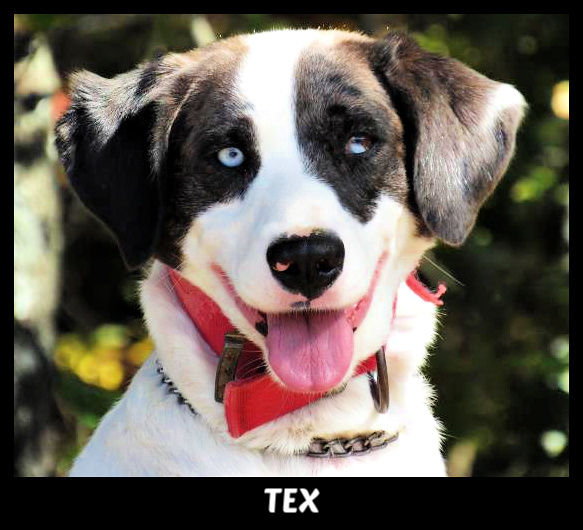 Tex
I'm Tex!  When Camden County Animal Control picked me up almost a year ago and brought me to Dogwood, I was very sick with heartworms!  I have just gotten the all clear from the vet, so I am READY TO GO!  I love to play with balls and go for walks!  I will smile when you give me a pat!   I even know a few commands already 'cause I'm an Aussie mix and very smart!  If I do say so myself, I'm quite handsome with really soft fur!  Wanna come meet me?  …..I'm hoping!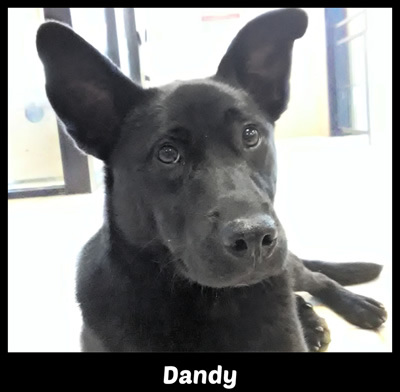 Dandy
I'm a good girl!  I'm only seven months old and filled with love from the ends of my toes to the tips of my beautiful ears!   I love lots of stuff like  playing with other dogs, cats, toys.  Why, I even walk nicely on a leash without pulling!  Know what?  Dogwood saved me!  Before I came here, I was in a place that was going to "put me down."  I don't know where "down" was but I don't think it was good.  Dogwood doesn't have a "down"  so now, I get to do fun stuff while I wait for my forever home!  Think you could come for a visit?  Just ask for Dandy!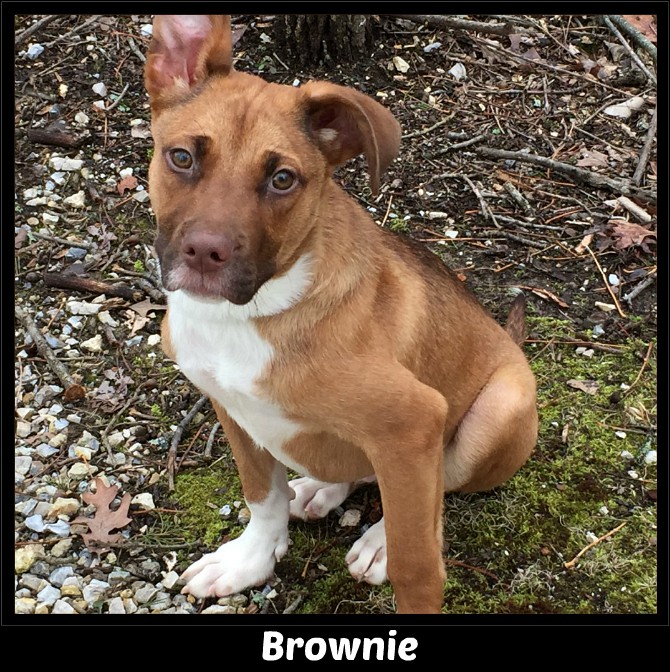 Brownie
Hiya!  If you look in the dictionary under "cute," you'll probably find the word, "Brownie!"  That's me!  I'm only seven months old and am very smart!  Don't know how I got that cute and smart – just did!  I'm thinking you might need me to be your best friend.  I need a forever home and you just can't have too many friends!  I'll wait right here for you.  Okay?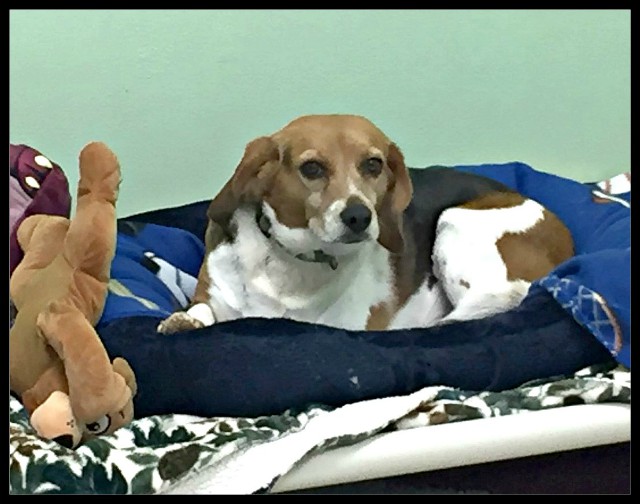 Mexi
Friends!  That's what I've got!  I'm Mexi!  Before I got to Dogwood, I was hit by a car.  Friends of Dogwood sent in donations so I could have badly needed surgery on my leg and hip!  My surgery was a success but I needed some therapy afterwards.  That's when my friend, Dr. Karin Burmeister, Chiropractor from ABC Wellness Center stepped in and volunteered to help me!  I'm doing really well and am hoping to be good as new in no time!  Then, maybe I can get my own forever home and family!  I'm wishin' hard for that!  Thanks Dogwood and all my friends for taking such good care of me!  I love you all!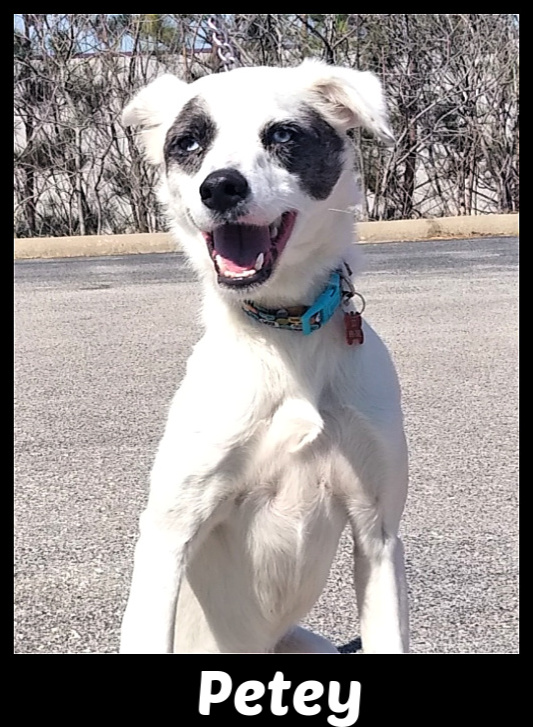 Petey
Hiya!  Know why I'm smiling?  Why, 'cuz I'm happy!  I LOVE to play and run!  I have LOTS of energy!  Know what else?  I only have three legs but that doesn't stop me!  No siree – not one bit!  The way I look at it, I've got one more leg than most people so I'm ahead of the game!  I'm house trained and ready to find a forever home!  Maybe that could be with you!  If you come to visit, just ask for Petey!  That's ME!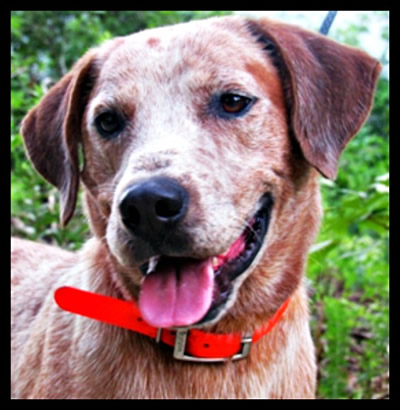 Bonzi
I'm Bonzi!  I was an animal control find! They took one look at me and said I was just way too handsome to be homeless! So how about you and I fix that! I'm a pretty calm, low-key kinda guy. I love attention and I'm not afraid to tell you about it! I get along with everyone, but I'm all about that one-on-one time. A good walk is the best way to my heart, just as long as we stop for frequent belly rubs. I'm 3 ½ years old so I still have a lot of lovin' and cuddlin' to catch up on with that one special family.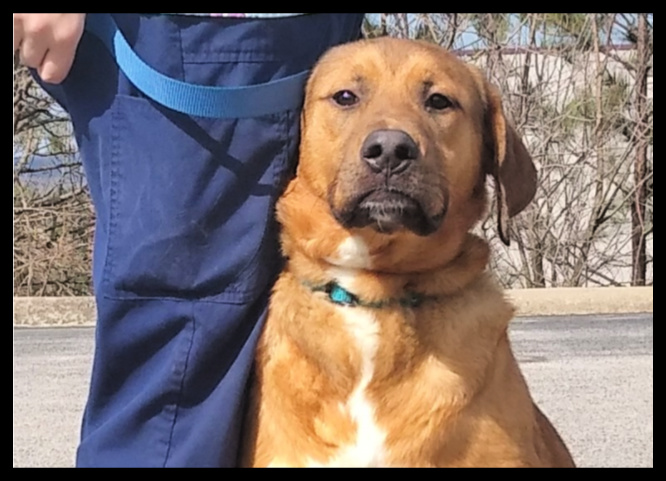 Sullie
I'm Sullie!  I'm only 10 months old but I'm a big boy!  I'll just sit right here next to you until we go for our walk.  See my head?  It's pretty close to your hand, so you can pat me again if you want to!  Think I'll find a forever home?  Hope so!  Maybe you could tell folks I'm friendly, love kids and other dogs and cats.  Oh, and I love to give hugs and kisses too!  I even listen when I'm told to do something!  Please tell them, okay?
.
Tyson
Hi!  Tyson here!  I'm not a pup anymore, but I've always had a kind old soul anyway – even in my younger days!  I'm the kind of guy who will accept and love anybody just the way they are!  I don't need fancy toys, just a warm and loving hand on my head and a gentle scratch behind my ears!  Maybe you could come and visit me at Dogwood, look into my eyes and see what a good friend I will be!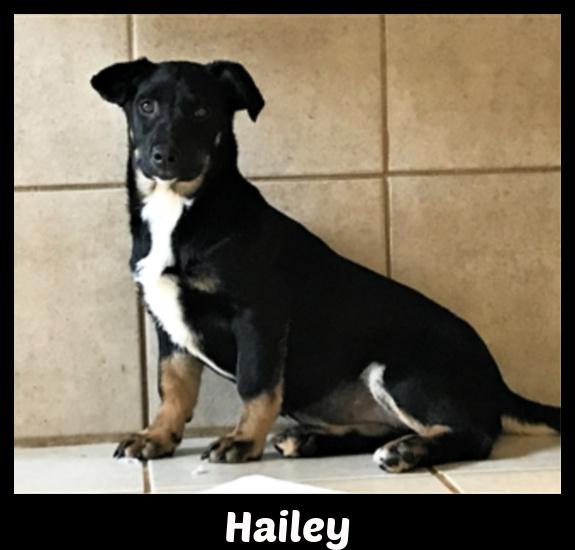 Hailey
I'm Hailey, and I'm just a pup!  My four sisters, brothers and I were brought to Dogwood with our Mom.  We were a surprise but Mom had an operation so there would be no more surprises!  She went home, and we're staying at Dogwood until we find forever homes!  I love everything and everybody, furry or not!  So, if you' re looking for a little lovebug, maybe you could come see me – I'm the lovey-est  bug around!
.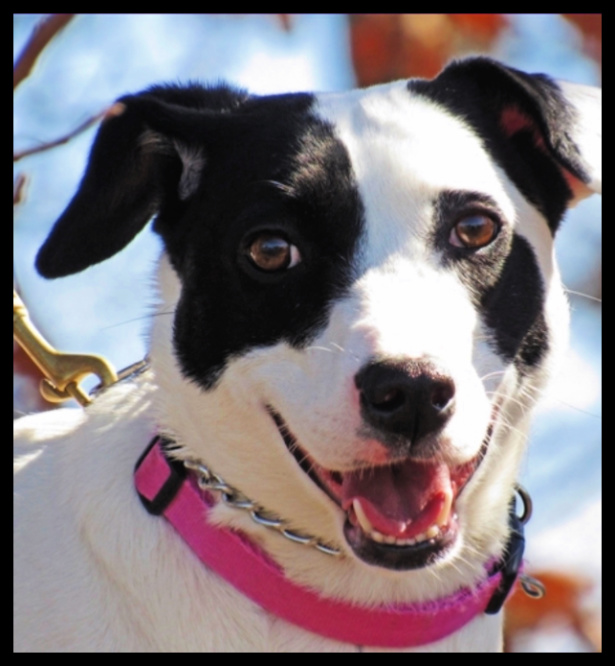 Amber
Hi Everybody! My name is Amber. I suppose I'm kind of like the other dogs here at Dogwood; I ran into trouble and needed a place to stay for a while. But, that's where the similarity ends! I feel that I'm one of the responsible parties here, and I've put myself in charge of the medical wing. I decide who comes and goes in this department. Volunteers coming to do laundry are always allowed, of course, and I've become good friends with the regulars! I am hoping for a home of my own to run someday, so please keep me in mind! Until then, I'll continue seeing to the tasks at hand here.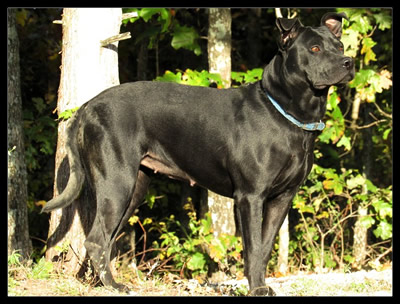 Laurel
HH in Lake Ozark is a very busy road!  It  was pretty scary to be alone with all those cars whizzing by!  So glad I was brought to Dogwood!  I'm Laurel and I've been told I'm sweet and beautiful inside and out! Never met a person I didn't love!  I like other dogs too and have a LOT of love to share!  Please come visit me and I'll show you!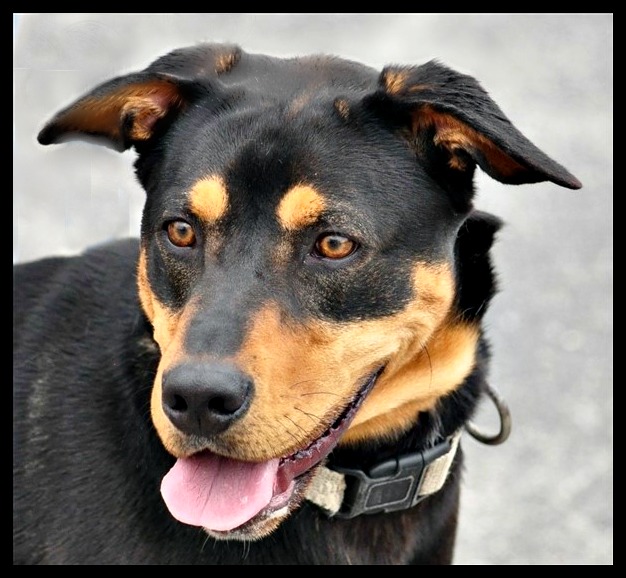 Wesley
I was hoping Dollar General had a forever family for me – but no luck!  I was so scared when I got there 'cause I was really lost!  Good thing a caring person took me to the vet, then to Dogwood Animal Shelter.  It's been a long, strange trip, but I've finally landed in a place where I'm safe and loved!  I'm a really good boy and a perfect gentleman!  Name's Wesley!  Hope you'll come meet me soon – at Dogwood please!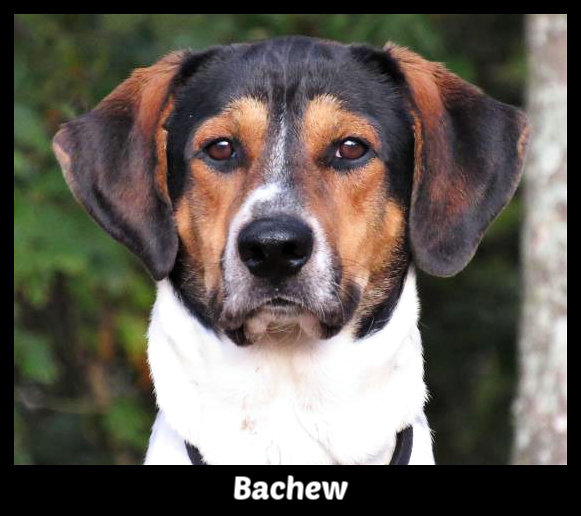 Bachew
I'm looking for a friend, maybe somebody who likes to go for walks.  I'm a good boy on a leash!  Looking for a forever home too – one where I'd never have to leave. I get along with other dogs so, if you already have a dog, that would mean I would have TWO friends!   Tell you what!  I'll just wait right here at Dogwood in case you're looking for a friend too!  Just ask for Bachew!  Right here.  That's where I'll be.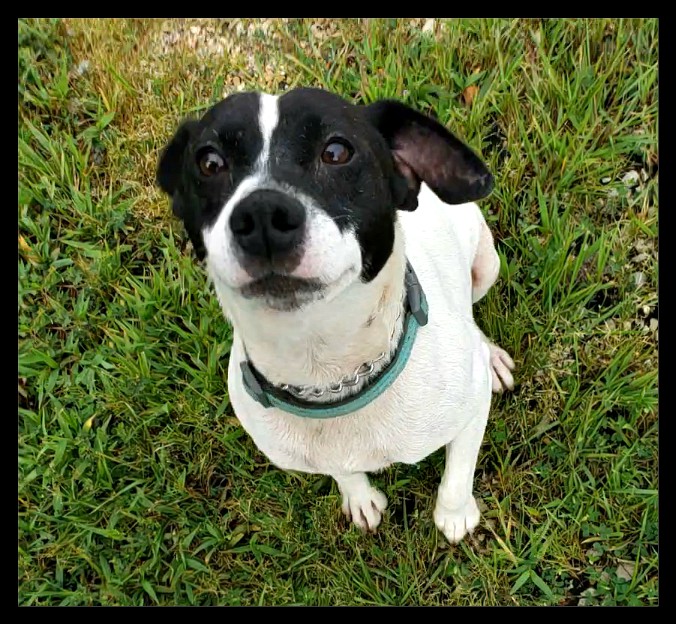 Rudy
Hi!  OH BOY, HI!  I'm so glad to see you!  I was brought to Dogwood 'cause I was lost and scared in the middle of the night! Now, I'm hoping for a forever family who won't lose me – maybe one with kids who like to play fetch!!!  I'd be very happy to meet you!  Please come to visit and ask for Rudy!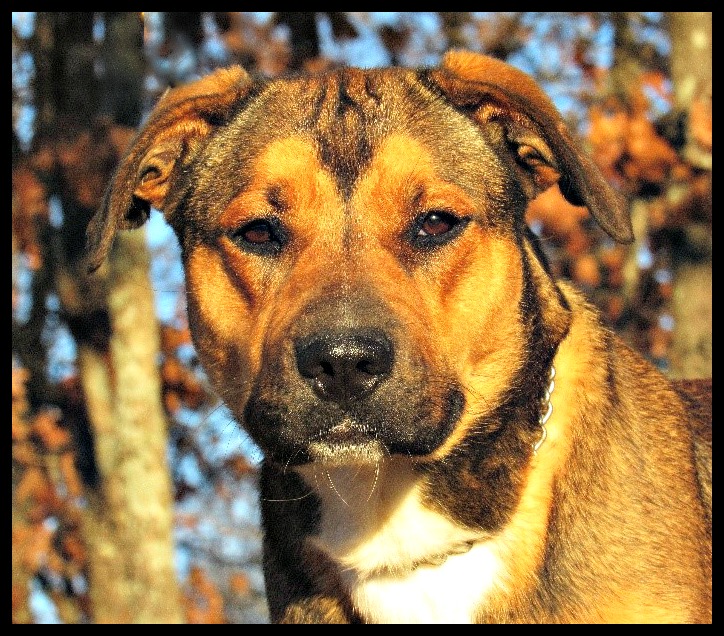 Noelle
Adopted!
I'm ALL about having a good time!  I love playing with friends – two legged or four legged ones!  My name's Noelle and I've been trained at Puppies for Parole! I'm loyal, affectionate and patiently waiting for a real home where I'll be loved forever! Got a ball?  Bring it over to Dogwood and we'll play awhile!  Maybe we'll decide to stick together from there on out!
1075 Runabout Drive, Osage Beach, MO 65065
573-348-4411
Riley
Adopted!
Know what's more loving, playful and good natured than a Lab mix?  Nuthin'!  Black, Chocolate, Yellow – it doesn't matter what color!  We're just loves!  I'm Riley.  I was on an adventure one day, got lost and was brought to Dogwood.  I'm gonna stay here until I can find a forever home.  Maybe, if you come visit me, you'll see how good I am and take me home with you!  I'll love you forever.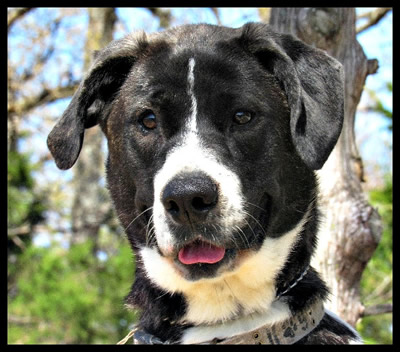 Sierra
Adopted!
Jus' look at this sweet face! I know…hard to resist, right?!
Hi, I'm Sierra! And yes, I'm as sweet as I look and like to snuggle, too!
I may be 1 ½ years old, but I am still a puppy at heart with a gentle spirit. Walks are my favorite pastime, especially with summer just around the corner!
I need a forever home and you need a new furry best friend, so let's get together and make your house a home!!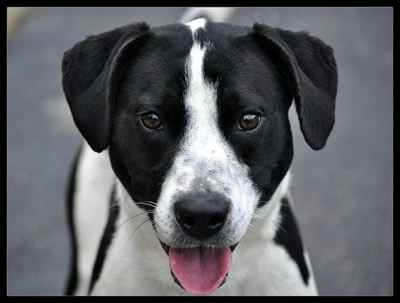 Shadow
Name's Shadow!  That's 'cause I'm SO FAST, when I run by, all you see is a shadow!  Just kidding but I do love to run and play!  I also love rides in the car, kids and other furry friends!  AND, I've got freckles, making me unbearably cute!  So, here's the deal….I'm looking for a forever family to love.  I'm thinking it might just be you!  Maybe you could come to Dogwood and meet me.  Just remember:  fast, loving and unbearably CUTE!
Dart
I was abandoned! My family just up and moved away, without me! Suddenly, I was alone in the trailer, not sure what would happen next. Where would my next meal come from What if I got scared all alone at night? Would anyone ever find me here? Fortunately, I WAS found – and better yet, brought to Dogwood. Now I have friends who will never abandon me! They really love me, and are helping me look for a wonderful family of my very own. I like cuddling, but I also like to play! If you think you'd like a devoted, affectionate friend like me, please submit an adoption application online here. If you're stuck at home, now might be a great time for us to get to know each other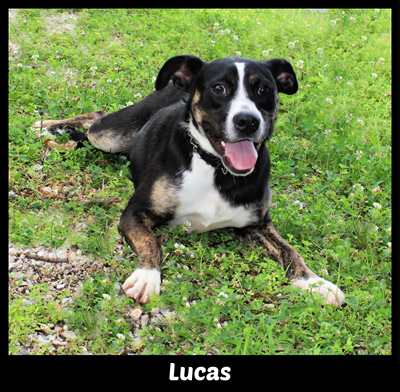 Lucas
Hi!  Name's Lucas!  My family moved and couldn't take me with them.  It's good that they brought me to Dogwood so I could find a forever home!  I like it here – the folks are nice, and I get belly rubs and ear scratches!  I'm very loving so – I kiss 'em back!  I really like the play yard too 'cause I also LOVE to play!  So, pretty much, I'm looking for a home where there are belly rubs, ear scratches, kisses and games to play!  Maybe you have a home like that?
.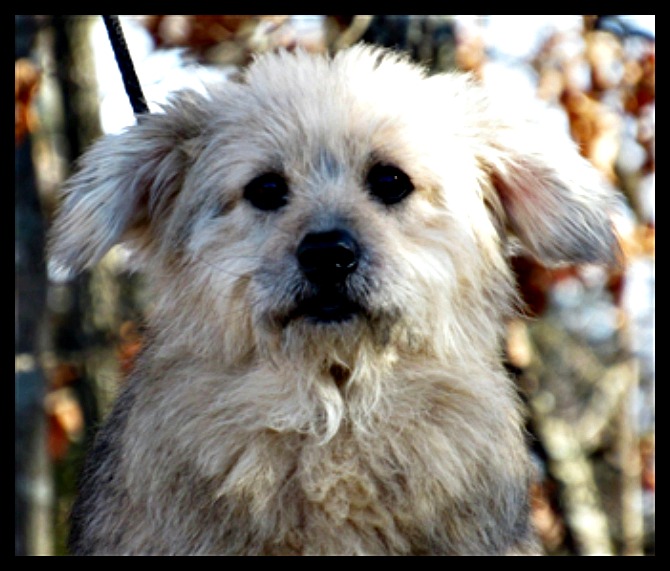 Benji
Adopted!
Hi, my name is Benji. I am 12 years old and ready for a new home with a family ready for an old soul with some spunk left in him. My owner was unable to keep me, so they brought me to Dogwood where I met some forever friends. But, I would love to find a home where I could snuggle with someone on the couch. I am a pretty laid-back guy, but that's a good thing. I will lie in your lap and watch the football game with you and, if you have cats, that's alright with me 'cause I like cats too.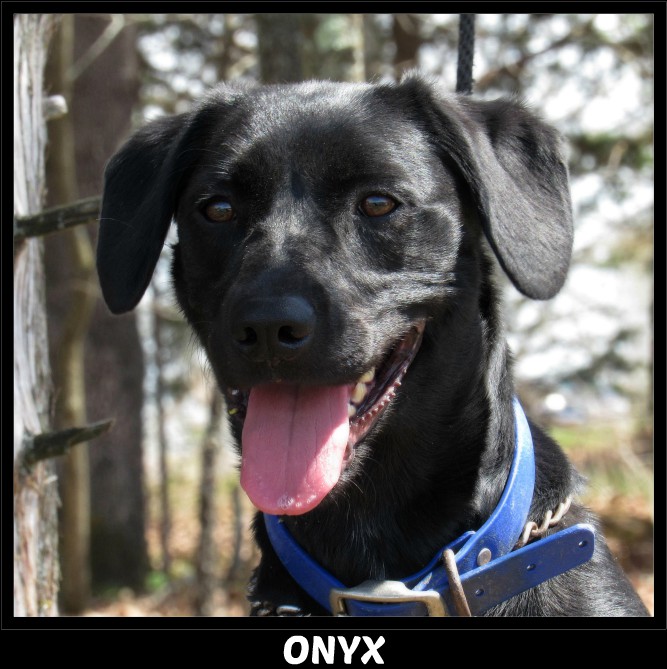 Onyx
Adopted!
Know how smart you have to be to get a Canine Good Citizen certificate?  Pretty smart!  I know 'cause I have one!  I'm also super friendly, love people and have lots of energy!  Playing's what I'm all about!  I sure like to play with other dogs, toys or would just love to go for a run with you!  Maybe you could come visit me and we could throw a ball around!  Just ask for Onyx – That's me!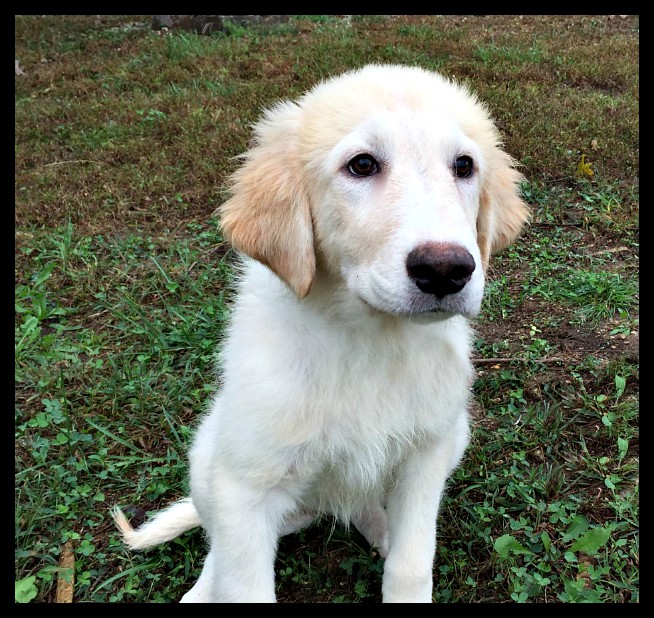 Elsa
Adopted!
Hi!  I'm Elsa and I'm incredibly cute!  Know why?  'cause I'm friendly and very fluffy!  I'm a three month old Great Pyrenees/large cross breed mix, so I will grow into a big girl!  Know why that's good?  Why,  'cause there will be more of me to love than an average sized dog!  I'm very sweet and good with other dogs as well!  I've got lots of love in my heart and would be happy to share it with you!  Please come see me when you can!  Thanks!  Elsa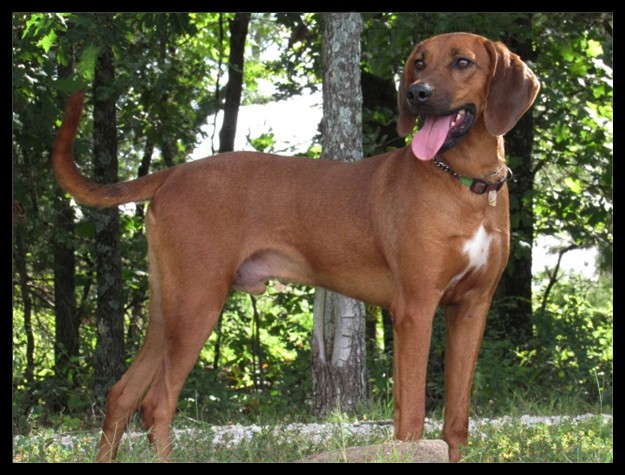 Hooch
Adopted!
Highway 54 is a pretty scary place with cars and trucks whizzing about! I didn't know whether to stay still or run! I was so glad to get to Dogwood! I'm a quiet kind of guy and feel safe here! I'm kinda looking for a family with kids who can play with me or maybe just someone to share a couch together! Name's Hooch – please come visit me.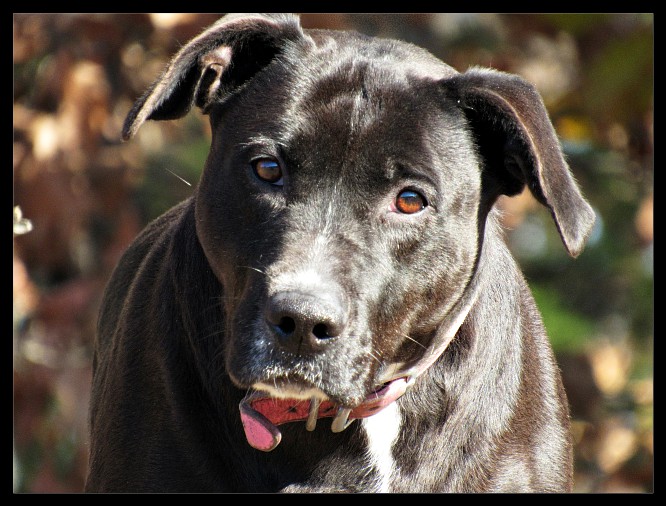 Bailey
Adopted!
Hi!  I'm Bailey!  I've been at Dogwood for a while now!  Maybe it's 'cause I'm kinda bashful at first.  I'm SO ready for a forever home.  I've got a LOT of love in my heart!  All I need is someone with a little patience to coax it out!  Easy-peasy!  Just ask the folks here at Dogwood!  I'm a really good boy AND I'm house trained!  I love frisbees and playing fetch!  Could you come and sit with me a bit so we could get to know each other?  Please.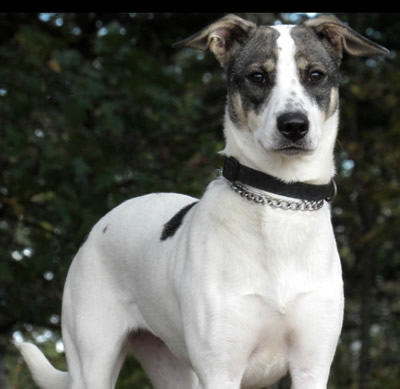 Pru
Adopted!
They brought me to Dogwood to keep me from getting run over by a car!  I was lost – but not anymore!  I'm looking for a forever home now!  Maybe you're looking for a very playful, super sweet, happy dog who likes everyone and loves attention.  That's me!  AND, I don't take up much room!  Please visit and ask for Pru!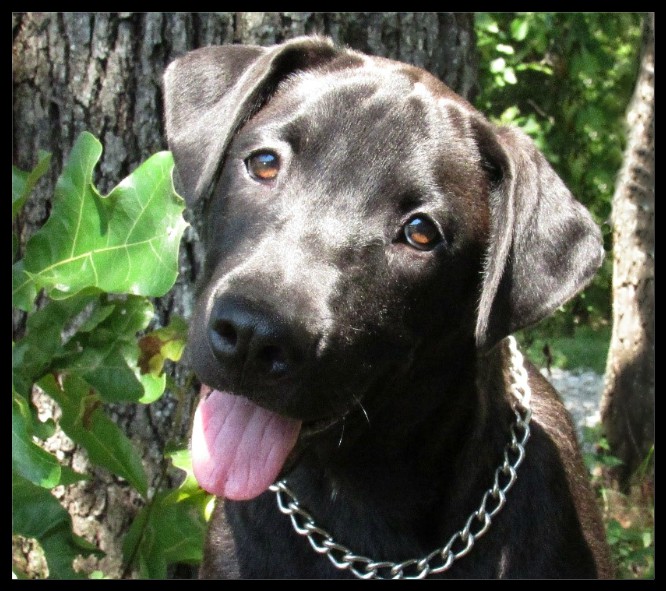 Cameron
Adopted!
Playin' and lovin' are what I do!  Yep!  It's what I'm all about!  Love kids, furry friends, the entire population of the northern hemisphere, doin' fun stuff and waggin' my tail!  (Tried to catch it once, but I couldn't.)  Pretty much, I'd just like to be with you and make you happy!  I try to stay busy because it makes the time pass, but I'd never be too busy for you.  I hope you can come visit me.  Just ask for Cameron!  That's me!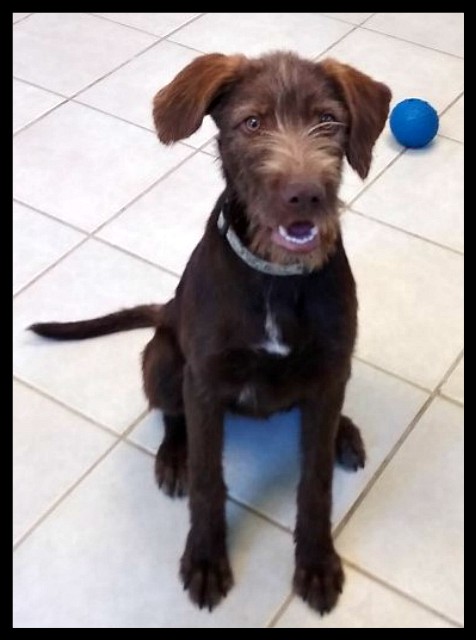 Hocus
Adopted!
Know how many bones are in a seven month old pup's body?  I do!  'cause, when my sister and I were brought to Dogwood, we were so skinny you could count every single bone!  We were so very hungry. It's a different story now!  At Dogwood, we got food, love, play…..and HOPE!  Hocus is my name and I want to share the love we learned at Dogwood with you!  ❤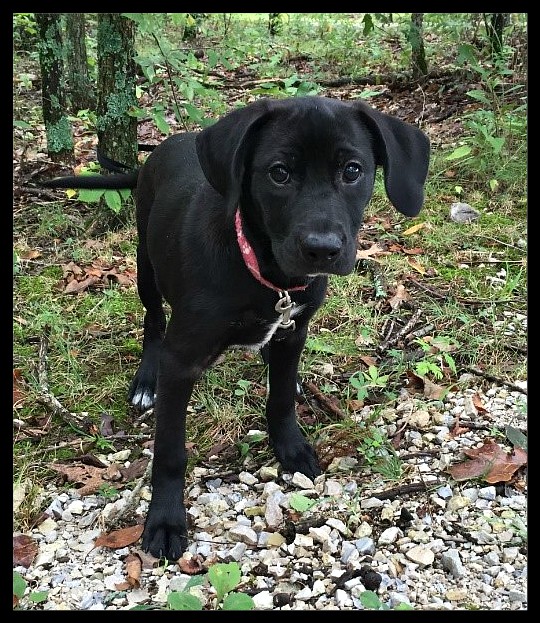 Emmy
Adopted!
With gentle eyes full of trust and love, her name is Emmy.  She's wishing for a forever home with real people beds so she can snuggle with you every night!  Or maybe you'd prefer snuggling on the sofa!  She'd like that too!  Her boundless energy and love of toys will keep you entertained until she crashes and is ready for a nap!  How can so much fun and love fit into one little body?  Come to Dogwood and see!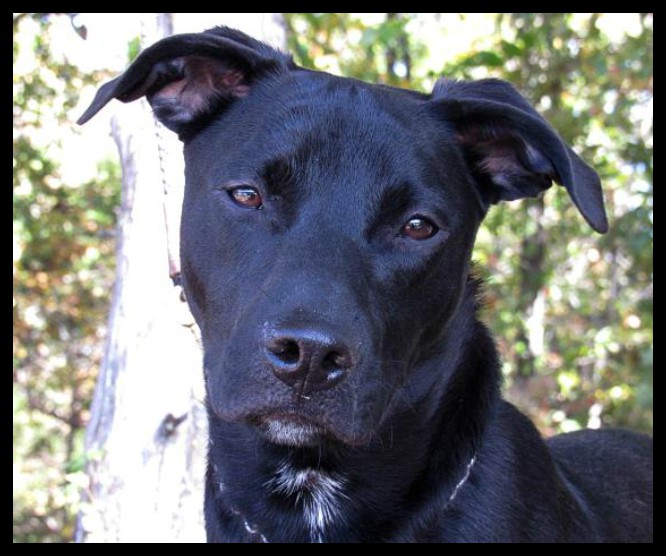 Rex
Adopted!
My family didn't have time for me, so they brought me to Dogwood. I'm going through obedience training here and learning lots of new things!  I 'm pretty smart so I catch on very fast!   Playing with my friends, sharing love, giving hugs and  playing fetch is what I'm all about!  Maybe you could come visit me.  Just ask for Rex.  Oh, and bring the kids!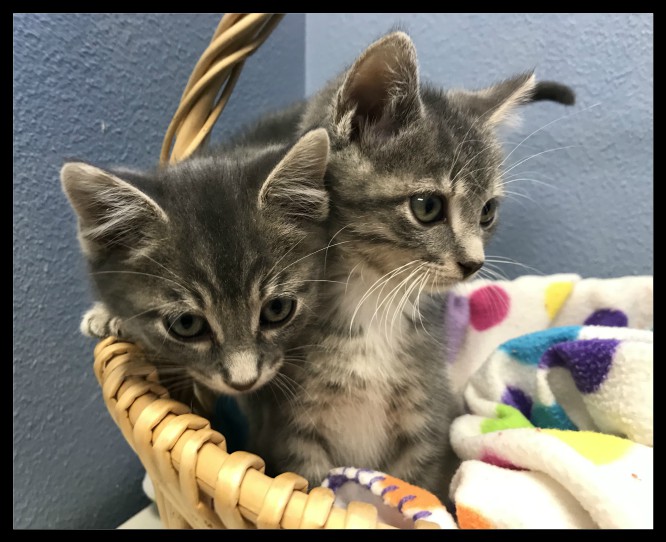 Poseidon & Triton
Adopted!
We're sure glad we made it here!  We were found, orphaned and hungry and brought to Dogwood!  But there are so many others like us that need forever homes and a chance to make your life complete!  Please come visit us and our friends!  Just ask for Poseidon and Triton –  'cause that's us!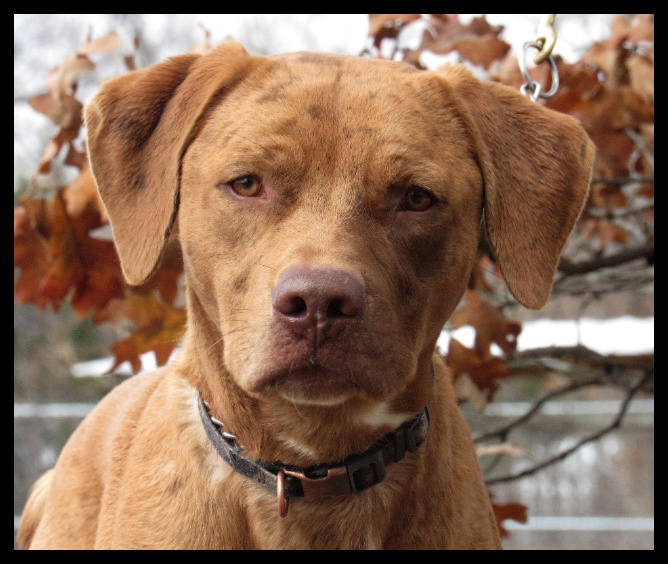 Milo
Adopted!
I'm pretty smart for a two year old!  Know why?  'cause I went to "Puppies for Parole!"  That's why!  I learned a LOT from my trainers!  They're very proud of me  I'm a good student.  Bet you could teach me some really good stuff too!  Maybe you could come visit me at Dogwood. I'd love to show you what I've learned and we could play together for a bit!  Just ask for Milo – that's me!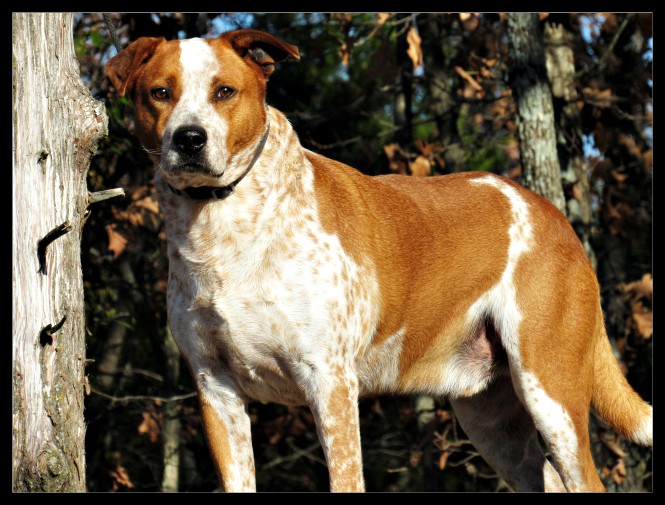 Spike
Adopted!
Everybody knows me at Dogwood, so they can tell you all about me!  I'm Spike!  They like me 'cause I'm a good boy with a heart of gold!  Thought I'd let you know just in case you're looking for a forever friend!  Someone scared me before I came to Dogwood but, if you have a gentle voice, a comfy bed and a treat or two, that's all I'd need!  I have lots of love in my heart to share with you!  Maybe you could come and see me!  You think?!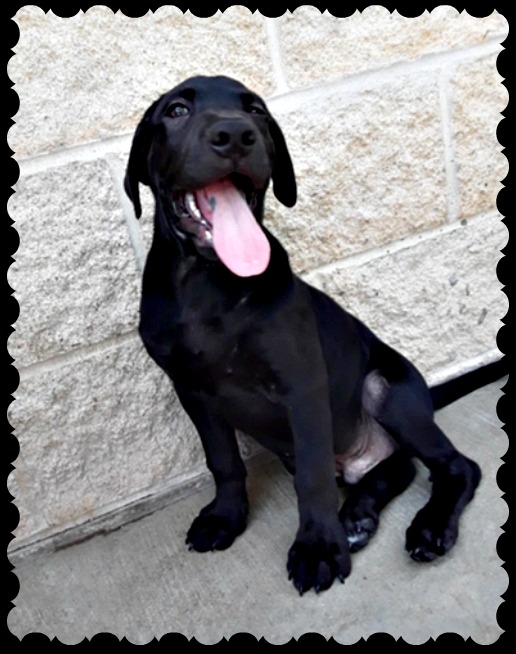 Gina
Adopted!
Hi!  I'm Gina. I came to Dogwood with my five littermates. There's a strong family resemblance among us, but I'm pretty sure I'm the cutest! 
Don't get me wrong, I love my bro and sissies, but I want my own human family – someone to love only me. If you want a fun-loving, faithful, snuggle buddy, please come meet me soon. I think my adorable face will melt your heart.
1075 Runabout Drive, Osage Beach, MO 65065
573-348-4411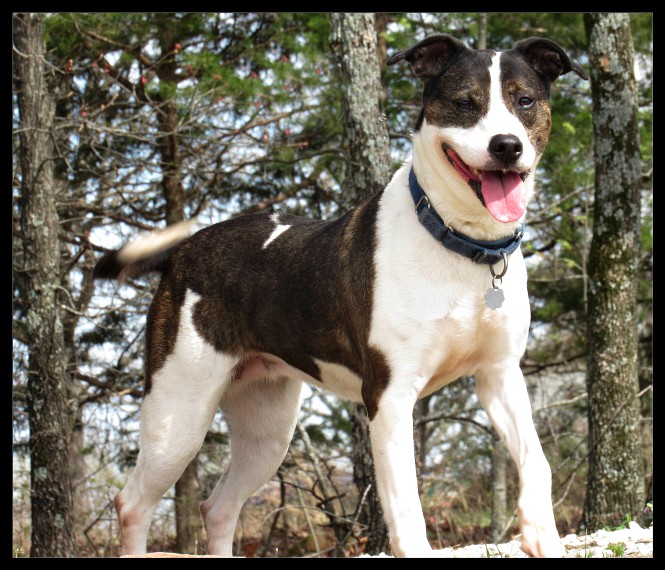 Diamond
Adopted!
They say "Diamonds are forever," and that's just what I'm hoping for, this time! 
My first family had to move and couldn't take me with them!   
I'm a friendly, affectionate girl used to living in a home.  I like other dogs and cats, love to play, am housebroken and leash trained!   
My name is Diamond – won't you please stop in and ask to meet me soon?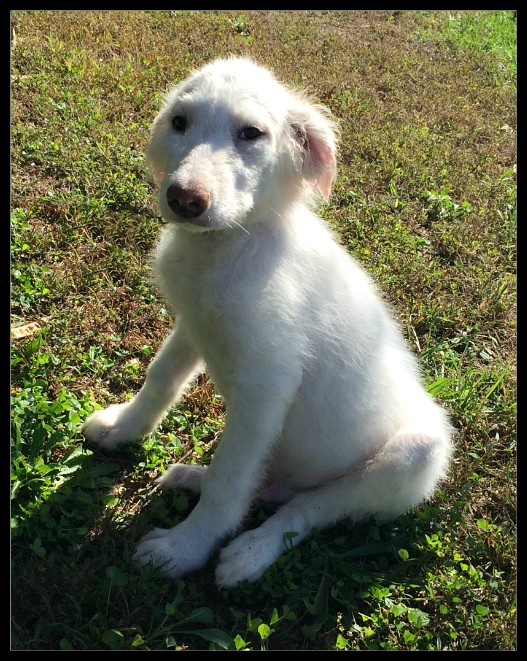 Everest
Adopted!
The folks at Dogwood have great senses of humor!  I bet they named me Everest 'cause I'm part Great Pyrenees and will be a BIG boy!  Well, maybe not as big as Mt. Everest, but close!  I'm only four months old and looking for a forever home with a family and kids who'd like to play and give me belly rubs!  I love other dogs too!  Could you come get me?  Soon?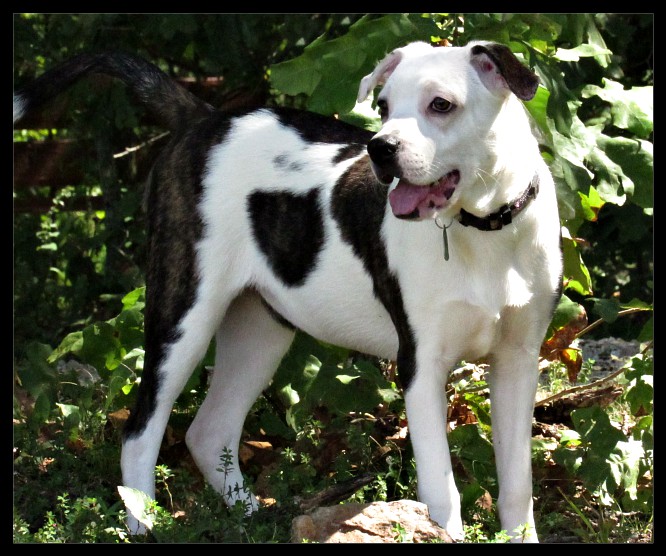 Candy
Adopted!
My name is Candy!  Know why?  It's 'cause I'm so sweet!  I'm a five month old Beagle/Boston Terrier mix, so I probably won't be very big, but I've got a BIG heart full of LOVE!  I love to give kisses and play with my sister, Ruby. Learning new tricks, going for walks and playing are my favorite things to do! So, if you're ready for a sweet friend, please come to visit me and Ruby at Dogwood!  Soon, okay?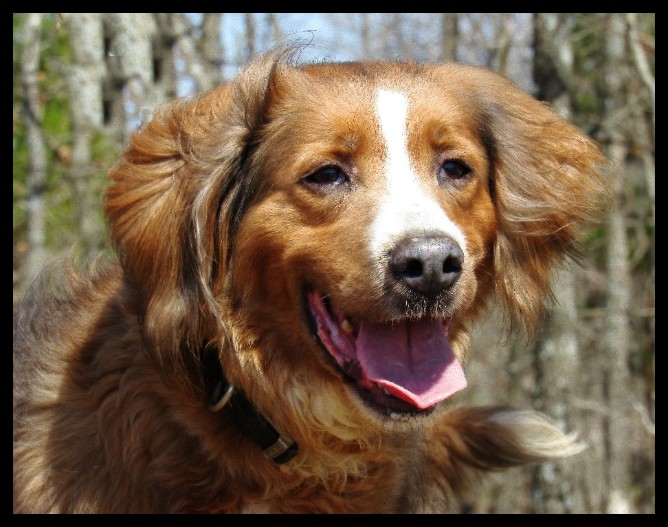 Jefferson
Adopted!
I was wandering and wandering!  It looked like a nice place – a sign said "Resorts!"  I was hoping to find my home but it wasn't there.  A nice person brought me to Dogwood where everyone fell in love with my sweet face and disposition!  Now, I'm wishing for a forever home (it doesn't have to be at a resort, but I'm hoping it will be where there's lots of love!)  I know!  Why don't you come and see me.  We can talk about it!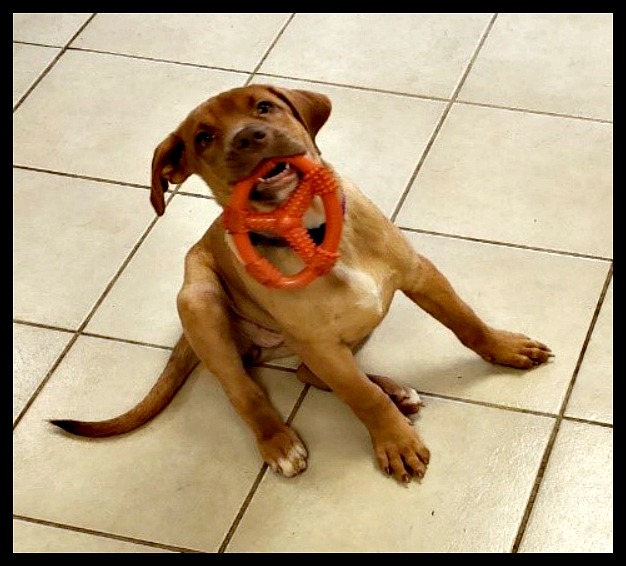 Iris
Adopted!
Is it MY turn yet?  My sister found a forever home!  I'm so excited, I can't wait for mine!  I really need someone of my very own to grab the other end of this toy and pull like crazy!  Maybe that's you!  When we're tired, we can snuggle 'cause that's what I do best!  Please hurry to Dogwood and ask for Iris!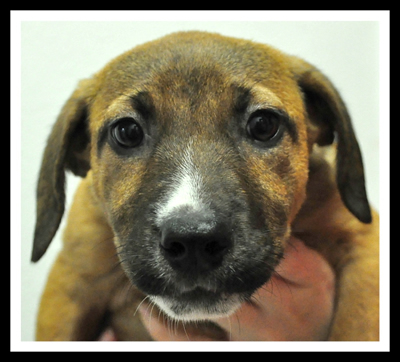 Delta
Adopted!
I'm lookin' mighty perty now, but you oughter have seen me a few weeks back. Starvin', that's what I was…jes skin 'n bones, truly. My brothers and sisters were right bad, too. But, we got fattened up quicker 'n you can say, "Fetch me another bowl of grub." Got us some lovin'…attention…and homemade vittles at Dogwood…the doggone most purrrfect place to saddle up with a new best friend. Yup! Like me…Miss Delta!!!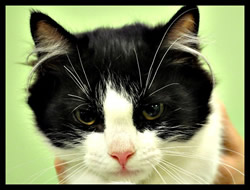 Mist
Adopted!
My name is Mist.
I like to be kissed
Right on my pink little nose!
I'm waiting at Dogwood for a happy new home,
For which I'll be grateful, whiskers to toes!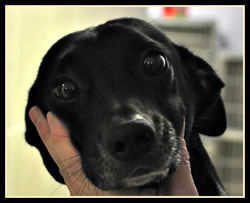 Blackie
Adopted!
Ya gonna kiss me? I sure do love kisses! Belly rubs and ear scratches are pretty great too! I was brought to Dogwood with my babies and took great care of them! Now they're big enough to be on their own and I've got a whole bunch of love left to share with you! I'm ready for a forever family to love! Please come visit! Just ask for Blackie! I'll be here….hoping!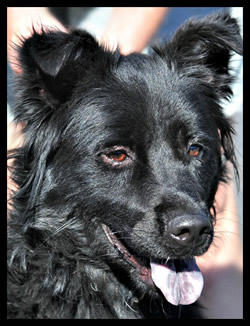 Pippa
Adopted!
You gonna throw a ball? Bet I can catch it! Or, maybe we could go for a walk! I'm good on a leash and like to sniff grass and rocks and stuff! Being a friendly sort of girl, I love to meet people too! You see, I'm a forever kind of dog, looking for a forever kind of home! If you give me a chance, I'd be a really good friend! Promise! Come see me please! Just ask for Pippa!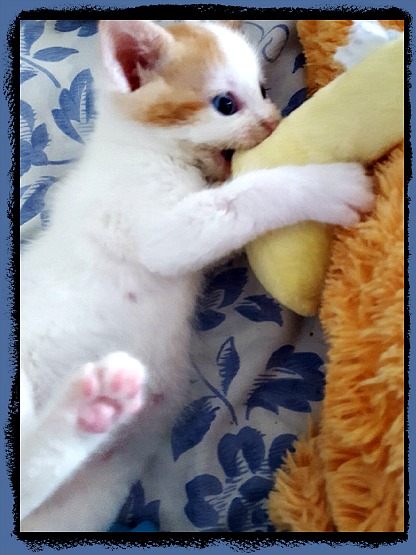 Whispurr
Adopted!
With death only a whisper away, I was rescued. I was found under a porch, not even 3 weeks old, where my mama had left me. Jan bottle fed me and gave me a new mama to teach me all the kitty things I needed to know. And, ohhh, how they both loved on me! Now, fat and sassy, I get a wish, the same wish we all have at Dogwood…someone of our own to love. Whispurr…it's my name…and how far away you and I are from our happily ever after.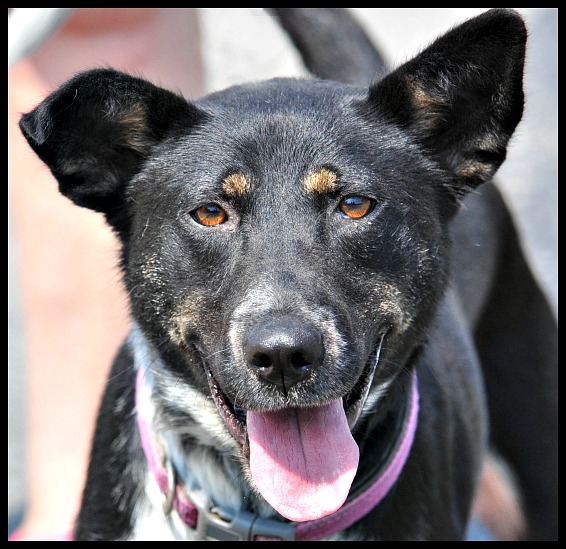 Grace
Adopted!
Amazing Grace…How Sweet I AM!!

Some very nice people found me in the state park on July 23, 2018 and brought me to Dogwood Animal Shelter where they knew I would be taken care of. At 19 months old, I'm a great age for an active family who would like to take me on walks. I'm a German/Australian Shepard Mix — I think that's why I'm so smart! I may be a little shy at first, but warm up quickly! I love belly rubs, attention and going on walks. And I'm here at the shelter waiting to meet you! Just ask for GRACE!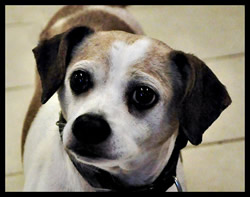 Buddy
Adopted!
I'm glad they told me heaven's a nice place 'cause that's where my owner went. The Dogwood people are taking care of me until I find a new forever home. I'm used to being a good Buddy! I already have lots of friends here, but I want my very own person to love. Could it be YOU? Doesn't matter what size your lap is – I'll make myself fit!
I hope to meet you soon!
Love,
Buddy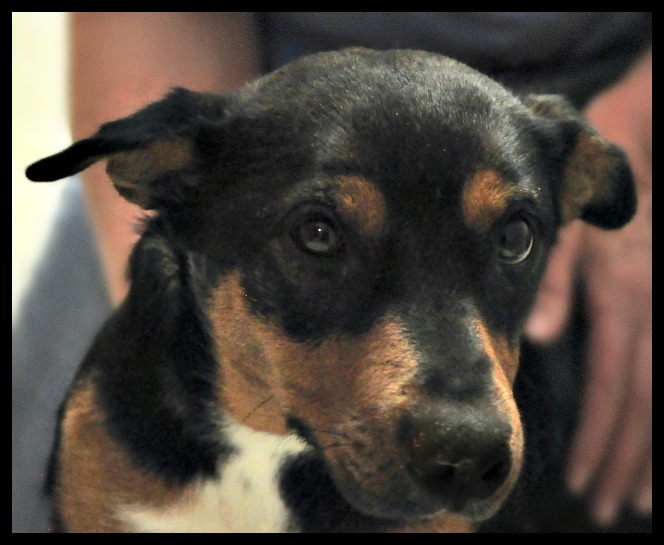 Dolly
Adopted!
Miracles do happen! I was found in the woods in Tuscumbia, Mo in December 2017. I'm a little terrier mix with short hair, so I was literally frozen when I came to the shelter – and very hungry too!
Dogwood's staff and volunteers took excellent care of me during my lengthy recovery. Then the most wonderful person fostered me! And now I'm back – happy, healthy and waiting patiently for my fur-ever home!
My name is Dolly and I get along great with all the other dogs here. I'm always excited to meet new visitors and will do a spin or two for you! I'm a very sweet girl!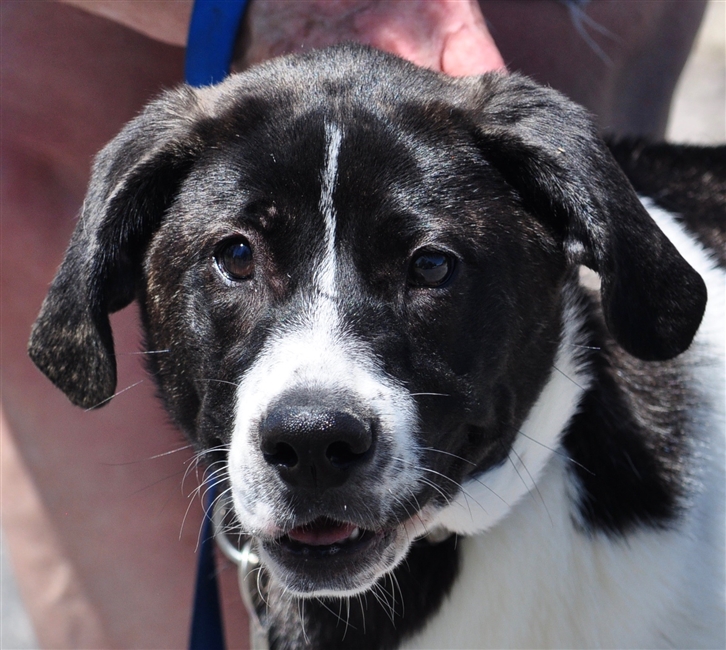 Sierra
Adopted!
I'm a little charmer and not afraid to show you!
Not only am I a very smart girl but I'm also mature for my age! I like to keep my kennel clean and already know how to sit at 8 months old!
My favorite thing to do is to go outside and play with the other dogs – I just love that part of the day! What I want more than anything is to have a loving family to call my own. An active family who will play fetch with me and take me on walks would be great but I think I'm perfect for most any family! Stop by and visit me and my MANY puppy and dog friends; ask for SIERRA! That's me!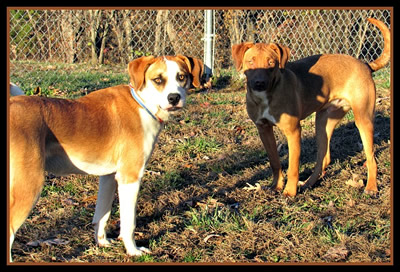 Laurel & Hardy
Hardy: Adopted!
Laurel and I are homeless, "Another fine mess we got ourselves into".  We're pretty much like almost all our friends here…strays, good dogs, love car rides, and know some commands like "sit".  The only thing that sets us apart from this enormous pack is that we're playful 9 month old pups, the perfect age to begin training.  And we LOVE to have fun and make people laugh!
Love,
Laurel and Hardy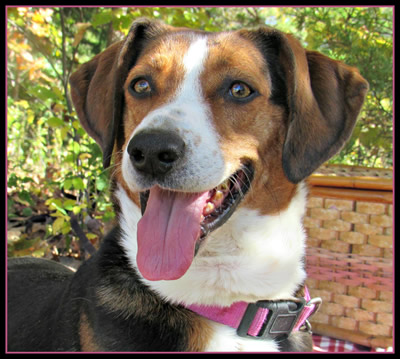 Presley
Adopted!
Do you know what you were doing 1 year, 3 months, and 29 days ago?  I do!  It was the day I came to Dogwood!.  And, in those 484 days I have learned some mighty important things:
Life isn't fair.  Move on. – My people kind of deserted me, but I have to believe I will be loved again.
Please others, but most importantly, be pleased with yourself. – I'm proud of mastering the housetraining thing.  I mean, I'm mostly beagle…smart…and ready for everything anyone can teach me.
Don't be just another pretty face in the pack.  Be real and others will like you. – Worked for me!  I'm not the gorgeous, glitzy, girly type, but other dogs and kids think I'm awesome.
Patient and hopeful,
Presley, the Incredible Beagle Mix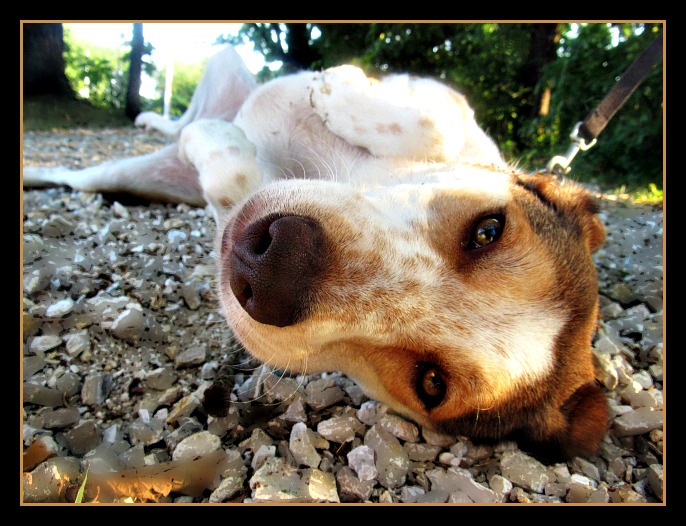 Dierdre
Adopted!
My siblings and I were found in a brush pile, clinging to each other and to life.  People threatened to shoot us, but a nice neighbor brought us to Dogwood, where we would be cared for and safe.  My sibs have been adopted, but no one has picked me, maybe because I'm so shy.  I make up for shyness by how smart I am; I graduated with honors from the Pups for Parole Program!  Come meet me and fall in love.  Ask for Deirdre, the 1 year, 8 month old lovable, belly rubbing Australian cattle dog and blue healer mix gal.  I'm waiting patiently for you!!!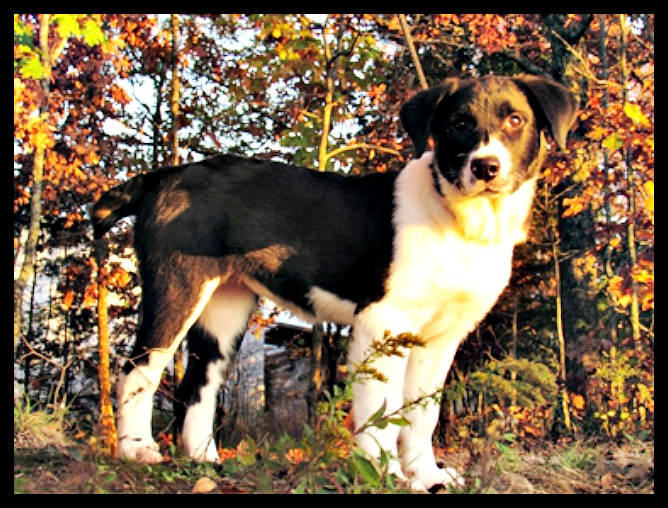 Jaye
Adopted!
All I can say is, you better hurry up and fill out an adoption application on me right quick, before someone else snatches me up.  At 10 weeks old I'm  a mighty cute girl, but I'm gonna be pure gorgeous when I grow up.  How could I be anything but gorgeous when I'm a Great Pyrenees/Australian Shepherd mix?  You know what…it gets even better…I'm mellow, sweet, playful, smart, and everything you could want in a best friend.  And, I'm not kiddin'.  Lookin' for puppy love?  I'm sooo it!!!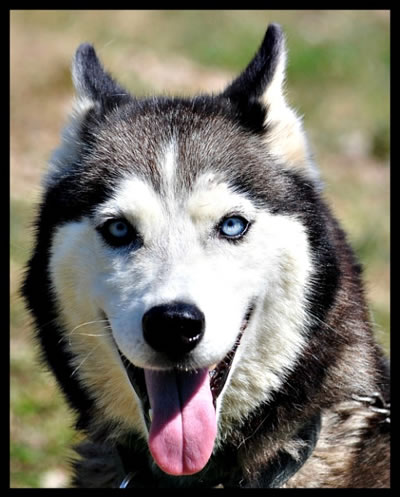 Flurry
Adopted!
THANK YOU EVERYONE for your donations and well wishes!
We are pleased to announce that since coming to the shelter 6/28/18 after much LOVE AND CARE, I am ready for my forever home.
The surgeon did an excellent job repairing my broken leg and I am happy to say, it was a success! I have mended from being shot by a BB gun and my bite wounds on my neck and leg are all but a bad memory.
I am looking for a great home with no cats and LOTS OF LOVE AND ATTENTION.  I admit, I'm easily distracted by small animals such as squirrels and can easily get away from a human, so a fenced yard is a must.
I am a three year old Husky waiting to meet you.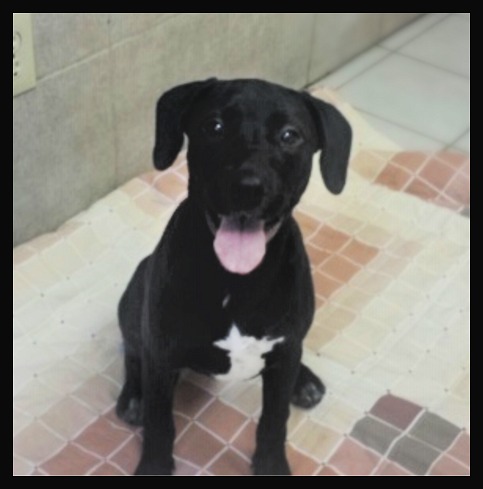 Gabby
Adopted!
If you're looking for an activities partner to jog, play fetch, catch frisbees or just hang out with, I just might be the gal for you.
Hi, my name is Gabby and I'm a beautiful black and white, lab mix. I'm not sure what I'm supposed to be mixed with, but I think I'm two-parts energy and one-part affection! And, I'm 100% adoptable!
I think I'm adorable but, if you prefer blonds, brunettes or redheads, the shelter has a few of those, too!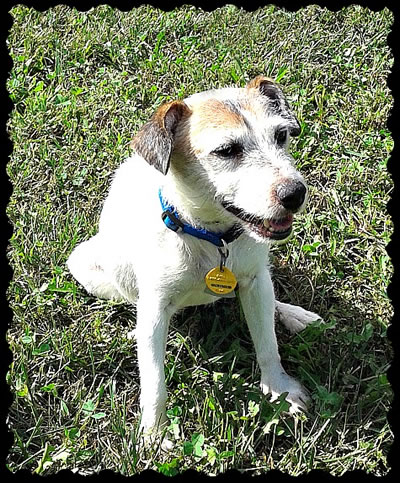 Brownie
Adopted!
My face may be white but my heart is pure gold!
For being a small, ten year old Jack Russell, the good folks at Dogwood Animal Shelter say I pack a lot of love!
I was surrendered to Dogwood Animal Shelter this month because my owners had to move and were unable to take me with them.
I get along great with other dogs and cats but I think I would enjoy being the only fur-baby in the house, just because I deserve to have all  your attention!
I'm pretty laid back and easy-going and would enjoy just hanging out with a special person of my own.
I'd love to meet you, so come on in to the shelter and ask for BROWNIE!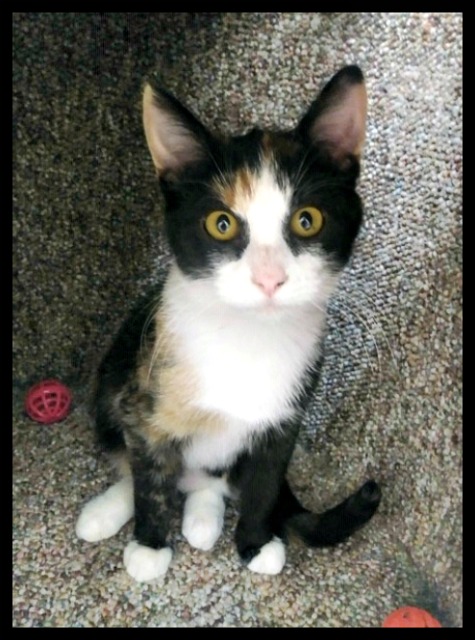 Cali
Adopted!
And the A-CAT-EMY Award goes to . . . .
Miss Cali!!
If Autumn is your favorite time of the year, then Cali may just be the purr-fect cat choice for you!
She sports a colorful and very soft coat of all the fall colors!
Cali is a five month old female kitten who's as sweet as Pumpkin Pie!
If you would like to meet Cali or any of her furry friends, please stop in at the shelter – she'll be waiting for your visit!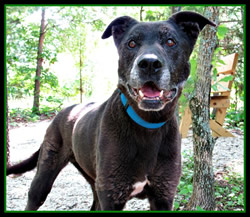 Maycee
Adopted!
Once upon a time, I had a great dad and we were really enjoying life together. My world crashed when he was deployed overseas. I came back to Dogwood where the living is easy and the people are nice. I'm starting to get a little grey now, but I'll never stop dreaming and hoping. I'm very loyal and obedient. I love kids, car rides, soft beds and tummy rubs. I hope to meet you soon!
Love, Maycee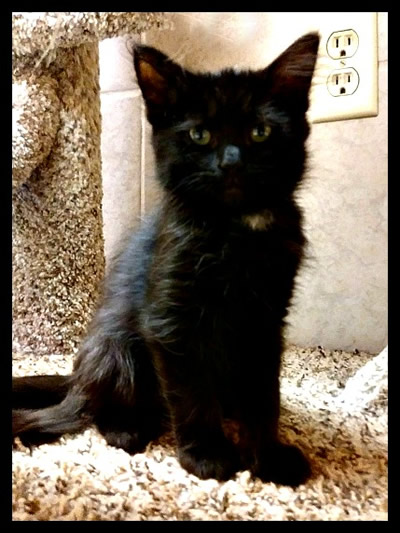 Rayne
Adopted!
Classy. Elegant. Versatile. And always in fashion — that's me, RAYNE!
I may only be 4 months old but I already have a "black belt" in cuddling. Go ahead—look deep into my eyezzz and tell me you'll love me furr-ever! I was found as a stray on a rainy day in Spring so I think my name fits me purrrrfectly! You can meet me and my other feline friends at Dogwood Animal Shelter—just stop in and ask for me, RAYNE!
With APPROVED Application, ALL cat and Kittens are now $10.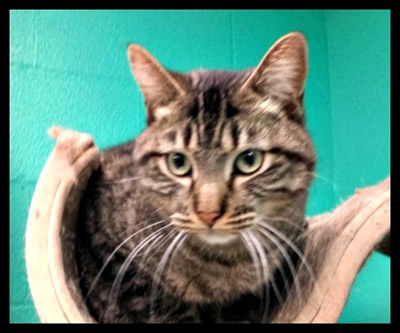 Simon
Adopted!
Purr-plexing! That's what it is! Why would someone dump me at the shelter when I have so much to offer?! As a matter of fact, after getting some tasty groceries in my tummy, a warm place to sleep, and lots of love, I'm fe-line pretty good about myself these days. Besides being soft and cuddly with gorgeous, gazing eyes, I also double as a neck warmer! What more could you ask for? Come on in and meet me so I can go home for the holidays! Just ask for "Simon".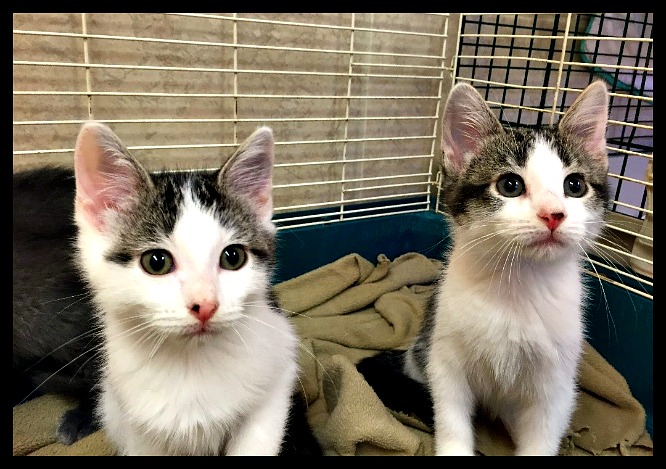 Ethan & Grayson
Adopted!
We were left all alone in a box with our brothers and sisters! We kept hearing scary noises but were too little to climb out of the box! Everything turned out okay though 'cause Dogwood took us in! We're in Dogwood's kitten room now with lots of other kitten friends! We have a nice place to sleep, good food and lots of love! Now, all we really need are forever homes and our very own families! Come see us okay? Just ask for Ethan and Grayson!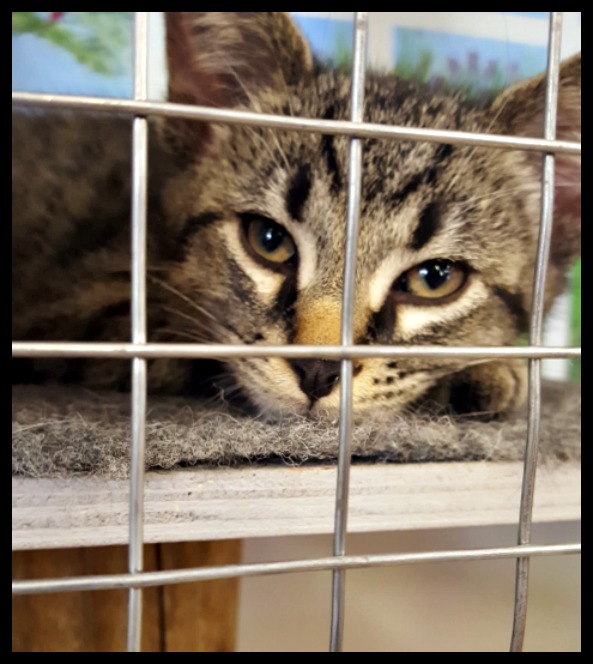 Alyx
Adopted!
I've just been skittering, so now I've got to rest 'cause skittering tires you out! We kittens are pretty busy here at Dogwood, but I can teach you to skitter if you'd like. Actually, it's kind of like frolicking, but faster! You just take a flying leap, then run fast as the wind dodging all over the room. Next, when you're tuckered out, you look for someone with a soft, warm lap to snuggle up in. 'course, it's really fun if you have more than one kitten skittering about. We have lots of kittens at Dogwood. Why not stop by and ask for Alyx – because that's ME!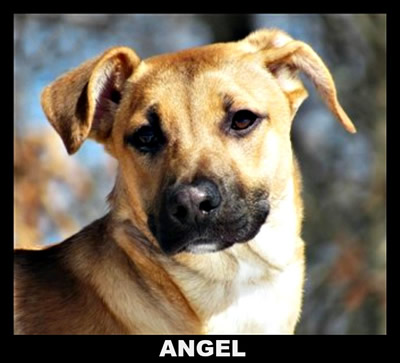 Angel
Adopted!
There is an Angel among us. That's me! I'm waiting to find a loving family with hearts ready to be touched by an Angel! I'm an energetic pup hoping for a home with room to run!. I love car rides and hope my new family will take me to the park where I can run and play with other furry friends. At six and one-half months, I already know basic commands but I'm hoping my best "trick" ever will be melting your heart!! So, grab the family and come meet me and my other fur-buddies. You're guaranteed to leave with lots of doggy smooches…and maybe me, too!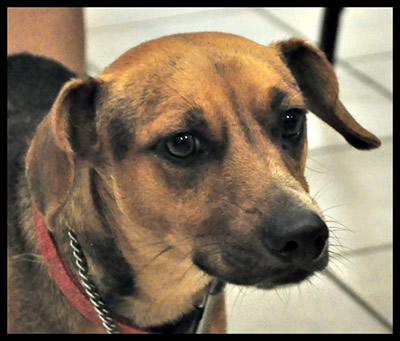 Micah
Adopted!
Yep! I know about Thanksgiving! I'm going to be most thankful for my nice warm bed, good food, pets on my head and ALL the friends I've made since coming to Dogwood! I was pretty scared out on my own before coming here! Now I feel safe and happy! 'course I'm wishin' for a forever home of my own. You see, I've got lots of love to share and I'd love to share it with you! Maybe you could come and visit me when you get a chance! Just ask for Micah! That's me!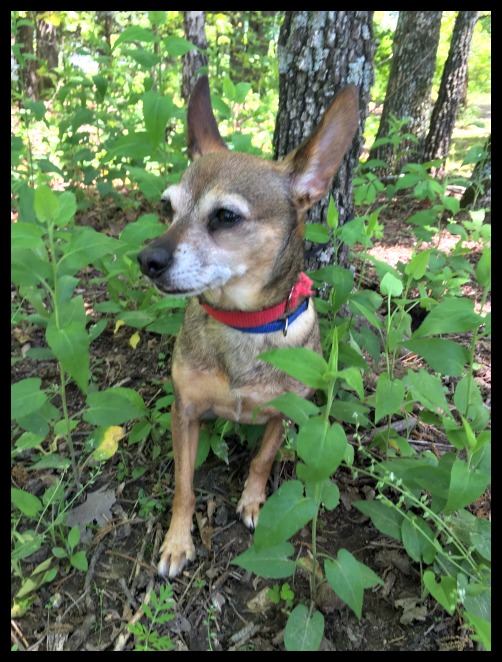 Jake
Adopted!
"I believe I can fly! I believe I can touch the sky!" Well, if you had big, beautiful ears just like mine, you would believe it too! Bet I could flap 'em and go anywhere I want to go! Know where I'd go? Why, to my forever home, of course! And, in addition to my great silky ears, I'm housebroken, love kids and will be happy to show you how well I can obey commands! Maybe you could come to see me. I promise not to fly away!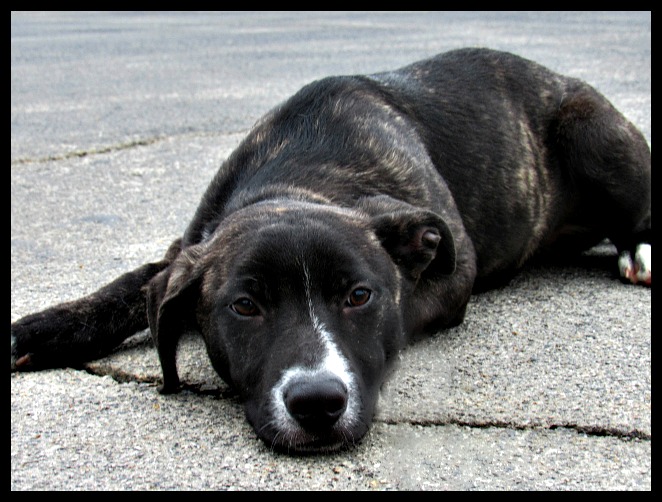 Winter
Adopted!
Just ponderin' how lucky I am surrounded today by blue sky, sunshine, playmates and folks who care for me! Dogwood's the finest, very best place I know to relax and dream of getting a forever family of my own! Sometimes I dream there'll be kids to play with, or maybe even another dog or kitty. Know what? Sometimes I dream of a family with all three…..and me! So, if you're looking for a happy furry family member, maybe you could visit me! Just ask for Winter. I'll be here ponderin'…or playin'!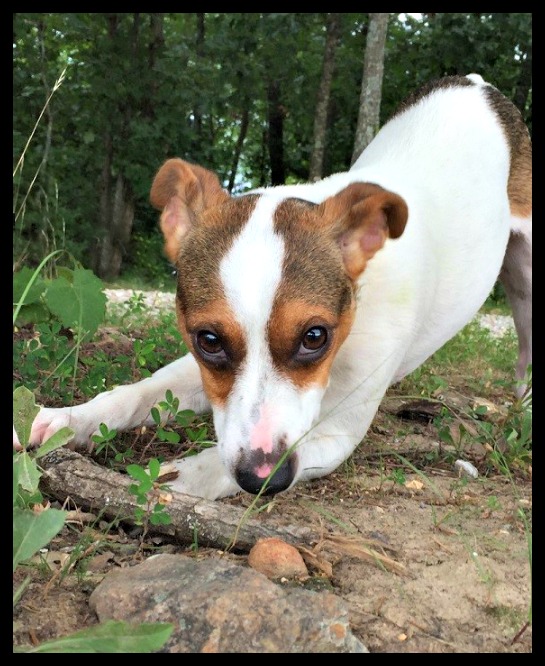 Jax
Adopted!
Name's Jax and I'm all about cuddling and playing! I was thinking you might be looking for a cute, cuddly, playful best friend and just wanted you to know I'm here for you! Why, I even like other dogs, kids and (are you ready for this one?) CATS! Just think! You get all of that and me too! I'm hoping you can come meet me! Maybe we can share a cuddle or two!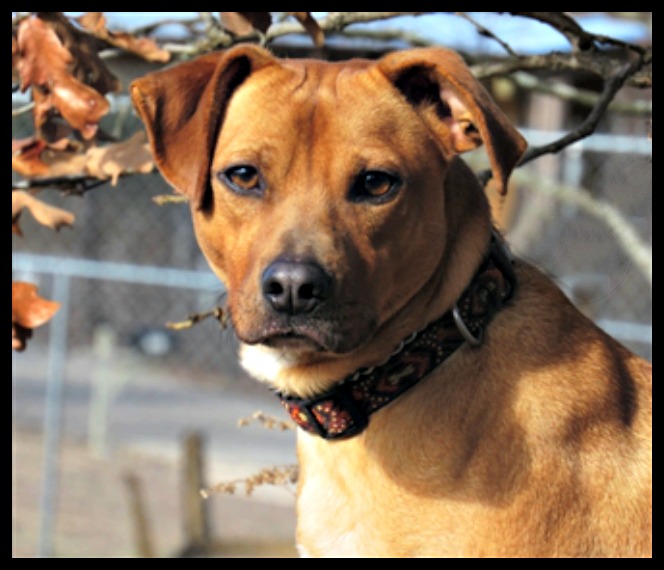 Gonzo
Adopted!
Handsome, that's me! I`m Gonzo and I will be 2 years in June. I would love to have my birthday party with my new adopted family! A nice person found me running along the highway and graciously brought me to the shelter to find a new family to adopt me. I'm a proud graduate of Puppies for Parole, and with high honors, if I do say so myself! I have lots of energy, very affectionate, love kids and kittens, love playing frisbee and especially car rides. Please stop by and let me show you what great friends we can be! I need to be the master of the house again! Hopefully see you soon!!!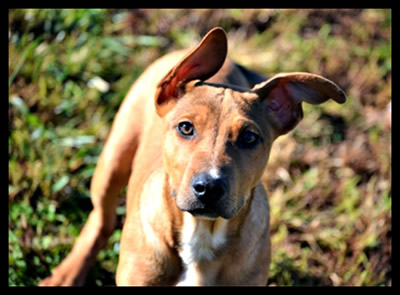 Pogo
Adopted!
Hi! I'm Pogo! And boy could I give you an earful of how starvin' I was when I first came here! My sisters and I were dumped on a farm when we were just little babies, skin 'n' bones and hungry for affection. You remember Delta and Birdie? They're my sisters. They've found their furever families, but I'm still lookin' for mine. I jus' know there's someone who will see my sweet face and impressive ears and know that I am the right boy for them. I'm 6 months old and jus' waitin' on a family all my own to love. Stop in and meet me sometime!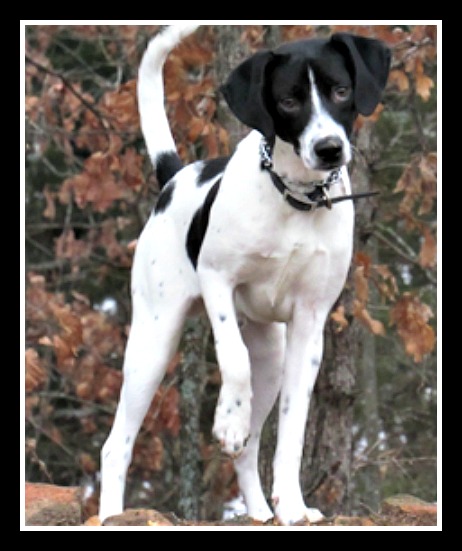 Hiccup
Adopted!
"Hiccup's" my name and playing's my game! My owners did the right thing by bringing me to Dogwood when they realized they could no longer care for me. Here, I have lots of furry friends to play with but, what I want more than anything, is to have a home of my own. I'm an eight month old pointer/rat terrier mix, full of fun and lots of energy! I hope my new home has lots of toys and someone to play fetch with, cuz I love to play! Did I mention, I'm also potty trained? I'm very affectionate and will do the couch and popcorn thing! Please come visit me and my friends at the shelter!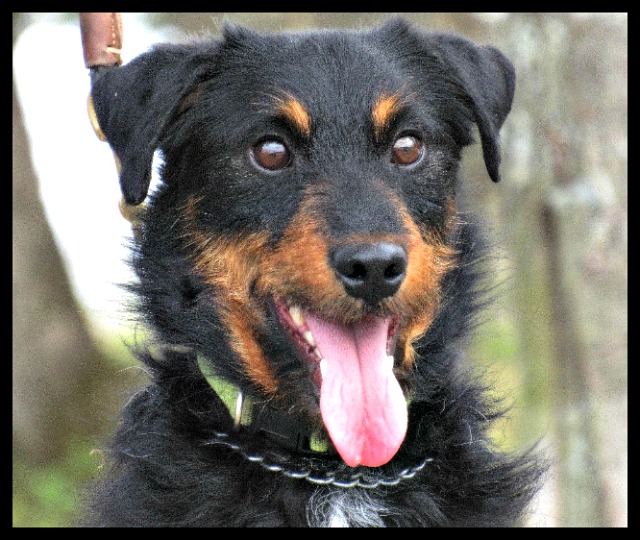 Elvis
Adopted!
ELVIS IS IN THE HOUSE! Yes, that's me. I'm Elvis! I was Found as a stray and brought to the shelter for safe keeping. But look out, I am now ready to have some fun! I may not be able to swing my hips like the "other" Elvis, but I will melt your heart with my love and kisses. I am good with all my furry friends but, really would love to have a real family that I can dance with. I love car rides so let's open the windows, turn up the tunes and let our hair fly in the wind. So, come see me and let's dance our way OUT OF THE BUILDING!
Easton
Adopted!
Faster than a speeding bullet, when playing with kitties, More graceful than a prancing fox,
Able to creep stealthily in feline mode.
Look! It's a cat! It's a fox! No…it's Superdog!
Yes, Superdog Easton, who came to Dogwood Animal Shelter and can play fetch by herself.
Disguised as a mild mannered canine, she "fights a never ending battle" for unconditional love, snuggles, and playtime, the sweet, friendly, doggie way.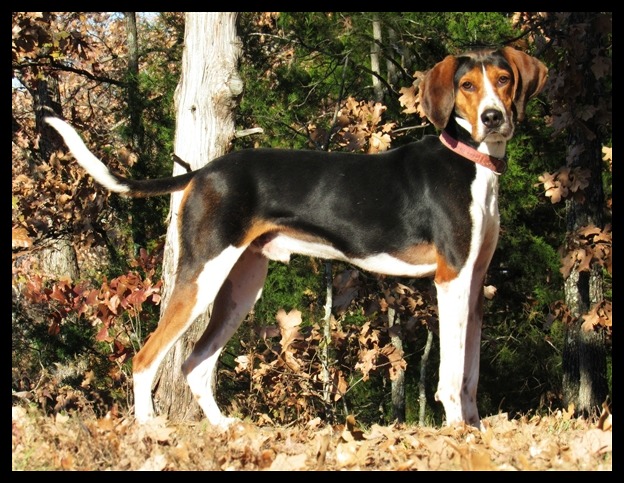 Zeke
Adopted!
Like to sleep late, chew on a good beef jerky, take long strolls in the sun? So do I!
Hi, I'm Zeke. I need to be adopted because my owner moved to a place where I couldn't go. There are lots of dogs at the shelter, but here's why you should pick me:
I got training at Puppies for Parole so I know sit, stay and lay down.
I'm super friendly and eager to please.
Obviously, I'm a looker!
If you've got a comfy bed and a warm heart, come see me at Dogwood and let's talk about our future.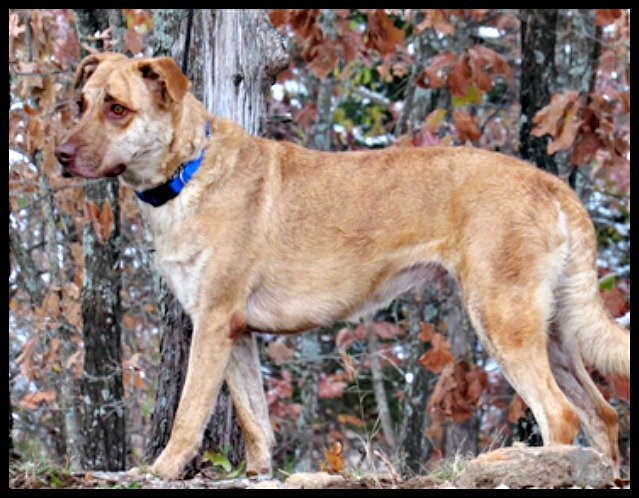 Cherokee
Adopted!
Cherokee's my name, and freedom's my game! Give me a front porch to lie on and I'm in heaven. I'd love a farm where I could run and play (supervised of course, ' cause I'm still young and need guidance). I love being outside! I guess you could say I'm like a free spirit. I also love cats; we can be best buds! I've completed Puppies for Parole with flying colors and have lots of energy to share with my new family! Come meet me and let's get to know each other! I'll be waiting!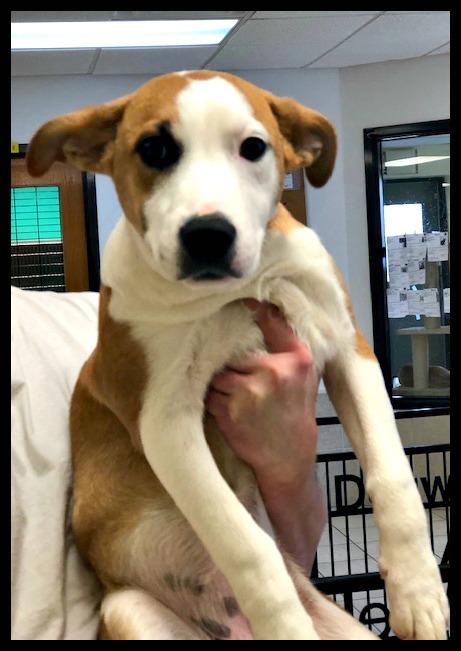 Birdie
Adopted!
A little birdie told me that I am one of the sweetest lil' puppies you'll ever want to meet! You can't tell it now, but when I came to Dogwood with my brothers and sisters, we were all the skin 'n bones kind of starvin'! But that's just a memory to me now cuz' I've been gettin' lots of lovin' and homemade vittles! I'm now ready to go home with a new family all my own. Stop by Dogwood and ask for me…Miss Birdie!!!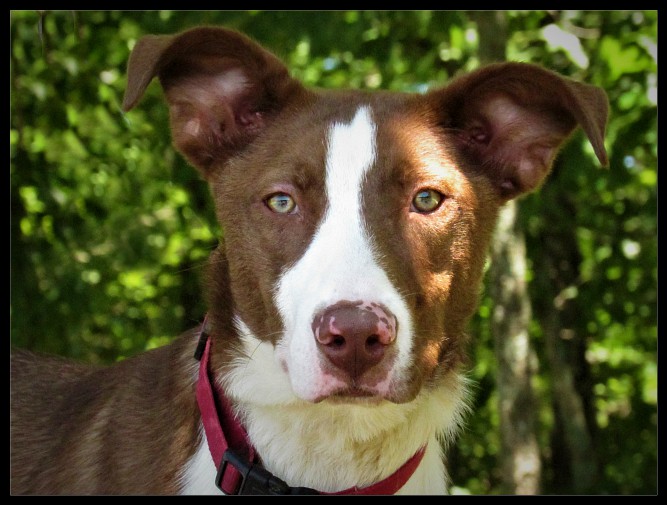 Max
Adopted!
Hey, You there! I'm a work hard, play harder kind of guy. I LOVE new friends who will play games like chase and wrestle… Oh! And toys! I love toys so much! Swing by the shelter and scoop me up. My name is Max and I'm the one with the polka-dotted nose. You can't miss me! I'll see you soon!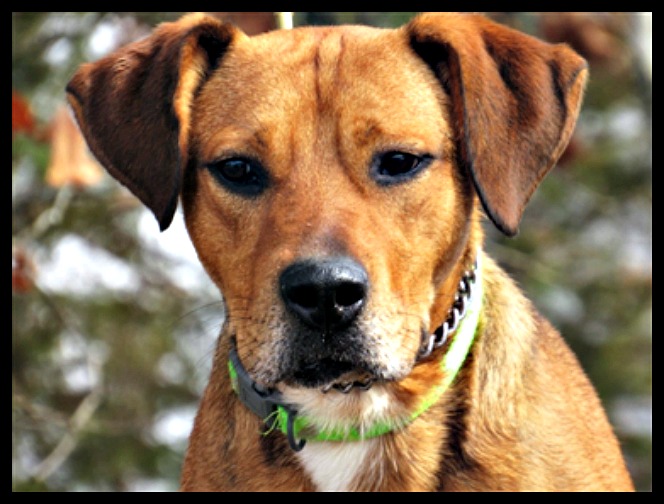 Boots
Adopted!
"Boogie Scootin' Boots," that's me!! I was bashful before I went to Puppies For Parole and learned a lot. Now, I am happy, social and ready to dance with a new family and a new life. I love to ride in a car and have fun in the snow! I have a great personality and want to share all this love I have with a new family. Please stop by Dogwood and meet me and my buddies. Ask for Boots!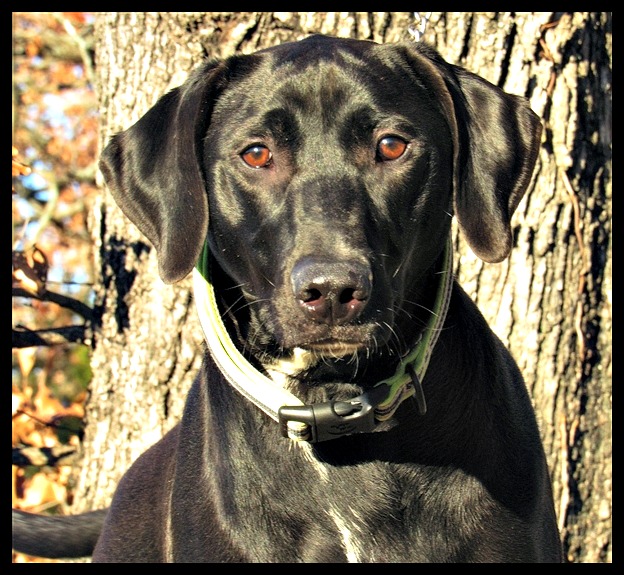 Crow
Adopted!
Hi! My name is Crow! I'm a true Dogwood Dog born, and raised. The staff members have been a part of my family ever since I can remember. I was adopted as a puppy, along with my brothers and sisters, and I spent quite a few months in a home environment. But times got busy for my adopted family and they didn't have the time to give me the attention I deserve. So, here I am again looking for that forever home everyone here keeps talking about. My momma did a good job at raising us pups, though. I turned out just as mellow and mild tempered as she is. I'm a big softy, a really gentle and all around cuddly guy! And, just who doesn't need that in their life?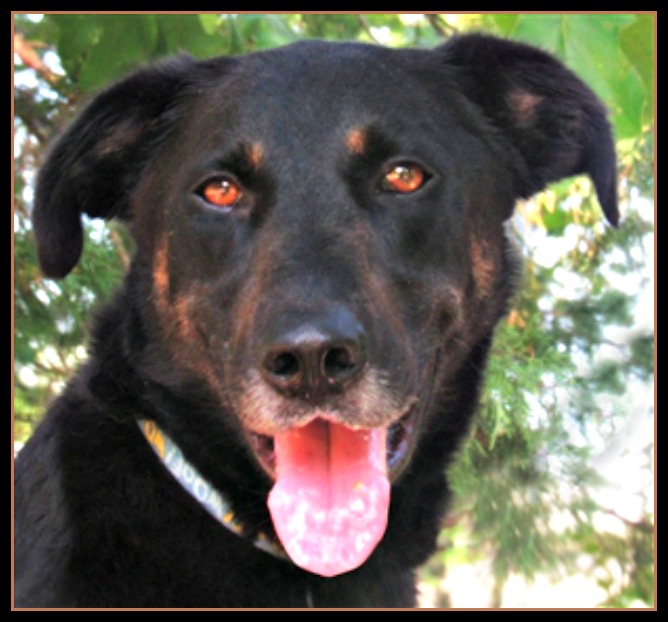 Captain
Adopted!
RIDE CAPTAIN RIDE!! That's my dream, one that I want to share with my new family. I am a loving, cheerful guy who would love to share all this love I have stored up inside with a family that loves to play and explore new things. I can be protective of the people I love, as you would be protective of me. I have a good soul inside and out. I went to Puppies for Parole and my trainers helped me trust and grow. I also received the "Canine Good Citizen" certificate, which is one level below being a service dog. How cool is that?! I have lots of patience and I am patiently waiting for you to come visit me so I can show off what a true "CAPTAIN" has to offer. I will be waiting!!!!!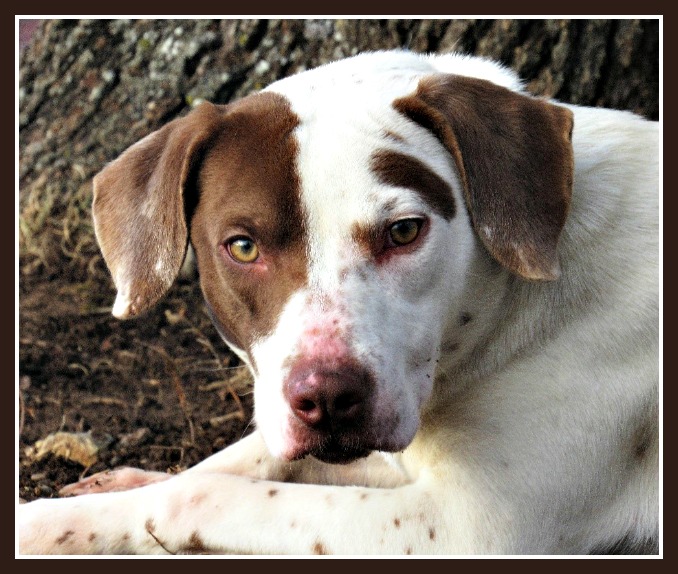 Patches
Adopted!
Hey folks, I'm Patches!
You may have patches on your elbows and knees, but I have beautiful patches all over me! That's what make us unique, we don't look like everyone else. We would look so awesome working together; I bet everyone would do a double take! I love being close and affectionate, and I just bet ya, if I laid my head in your hands it would melt your heart! I'm a gentle girl and love people as well as my furry friends. I can't wait for a family to take me home so I can be their best friend and companion. I'll be waiting to compare our patches!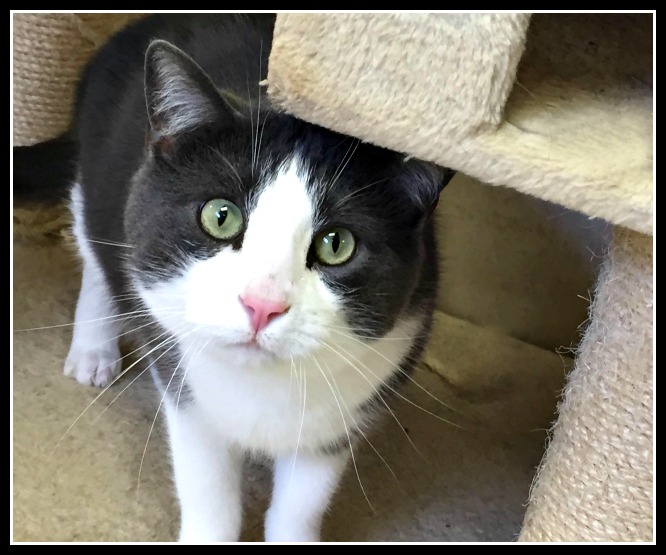 Skywalker
Adopted!
May the force be with you!
That's what I'm wishin'! What I'm also wishin' for is a loving fur-ever home! Name's Skywalker! Yep! That's me! I walk a little funny 'cause I got hurt a couple years back but I'm good to go! I get along just fine! Why don't you come and visit me when you get the chance? I'm here with LOTS of other kitties needing homes! Maybe you'll have a little room in your home for one of us! – I'm wishin"!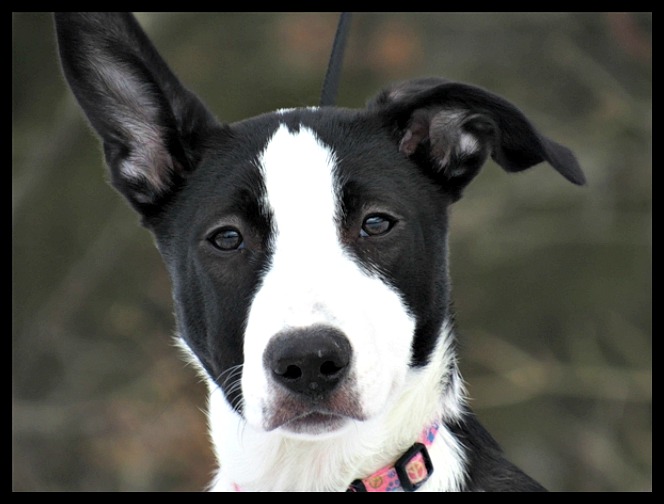 Heidi
Adopted!
Heidi-Ho! Energy, energy, energy, that's me! I'm Heidi and I love to play, run and meet new people! I'm house-broken and just love my treats! No couch potato, I'd rather be in the yard playing fetch, playing with other furry friends or going for a car ride! I'm sweet and have great manners for a three + month old girl! I'll even sit and wait for my food and shake your hand! Let's get together and have some fun!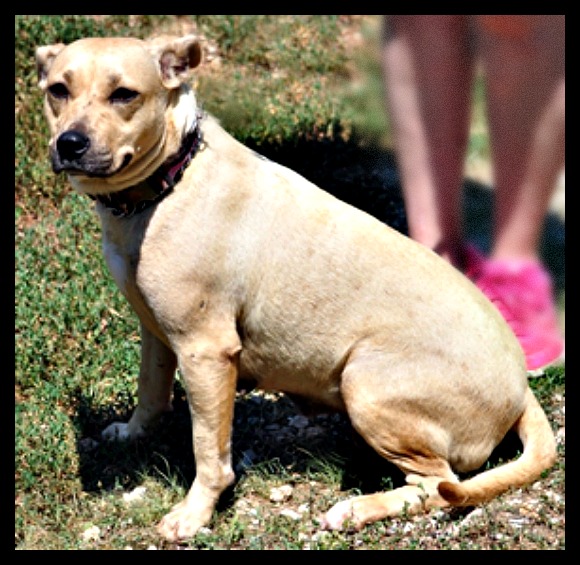 Carrie
Adopted!
They say "blondes have more fun" and I agree! Wanna know why? 'Cuz I got to go to the Puppies For Parole program where I learned all kinds of commands, tricks and even manners! I'm a very smart 2.5 year girl with a sweet and fun personality. I have lots of love to give to my new family and jus' lookin' for someone to love me, too. I get along with most everybody, including other dogs and cats. So, if you are looking for love, smooches and want a friend for life I am your gal.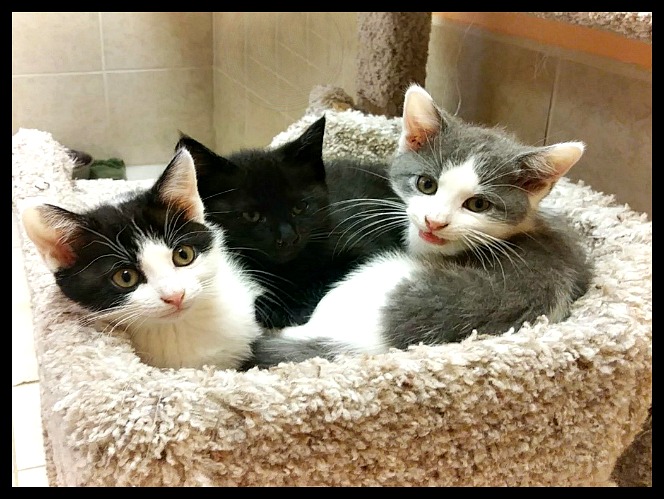 Buzz
Adopted!
What's better than a cute, furry kitten? Why, three furry kittens, of course! It's spring and they're showing up like wildflowers!! These babies have been lovingly fostered and are looking for forever homes! So, if you 're thinking of adding an easy-care pet to your family who will share lots of love, fun (and probably a little mischief as well), come on in an meet Buzz, Patton and Halo! You'll be glad you did!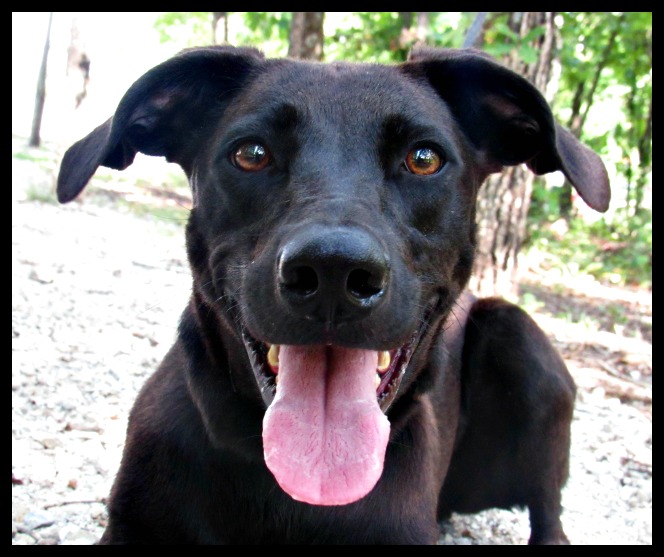 Twiggy
Adopted!
"Just gimme a chance . . ."
"I may look like just another black lab dog, but I am far from it! My name is Twiggy and, just like it sounds, I'm leggy and energetic. I am very fun-loving, love to play ball and can run like the wind! After playing hard, one of my favorite things to do is come home and snuggle! I also happen to be extremely smart! So smart, I was the best in my class while training with Pups for Parole — I graduated with flying colors! I especially liked the agility course. If you want to know a secret, I did the best I could so I could be the very best friend for my forever family. Could that be you?"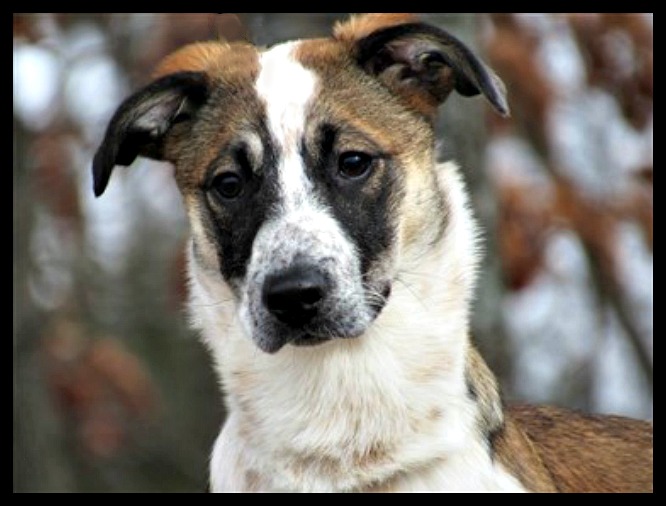 Daisy
Adopted!
Everything's coming up "Daisy" – yep that's me! I'm a very affectionate girl and would love to wake you every morning with lots of smooches! I was found at the Walmart parking lot and brought to Dogwood Animal Shelter. They're taking care of me until I can find a forever home! I'm friendly with other dogs and like kids too! At only seven months old, I'm very smart, know basic commands and am crate trained as well! Spring is coming and daisies will be popping up everywhere! Even if you have daisies in your yard, I could be your best Daisy ever! So, if you're lookin' for a furry, loving friend who likes to snuggle and will make your home complete, I'm your gal! Please stop in and meet me…I will be waiting for you with open paws!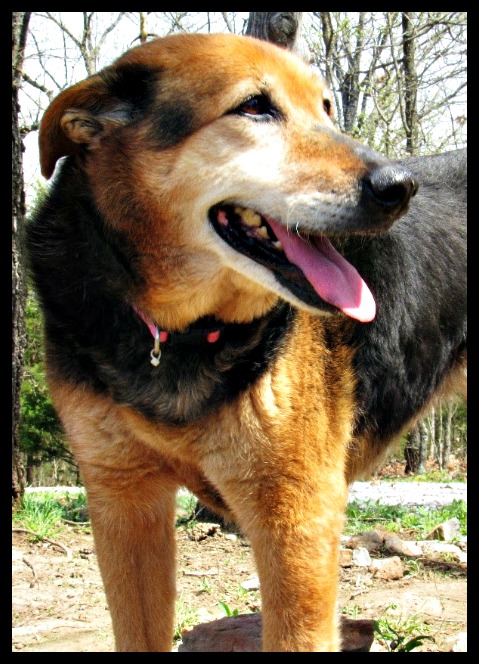 Casey
Adopted!
Hi everybody! My name's Casey and I'm as classy and well-mannered as they come! Although I'm not old, I am on the mature side! That just means I have years of experience in love and, really, that's all that matters! Don't worry about the numbers! The fact of the matter is, I'm the best girl, and I only need seconds to prove it to you.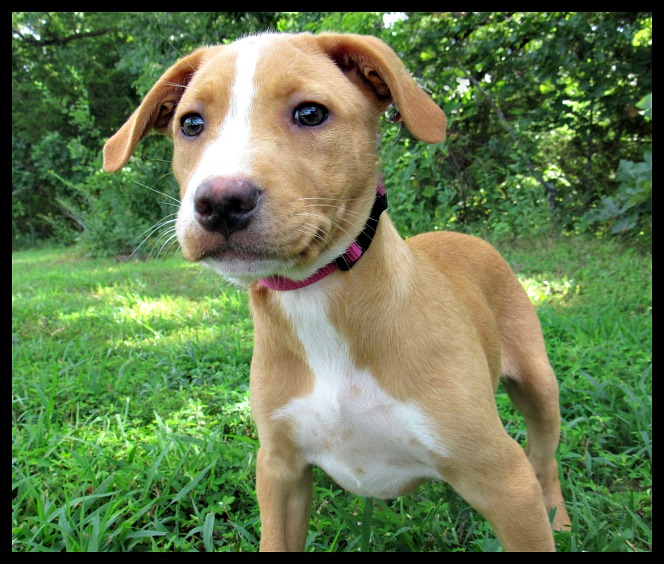 Pansy
Adopted!
SO MANY THINGS TO LOVE!
I love chasing the flutterbys and playing in the sweet grass with my sisters!  Don't know what a couch is, but from what I hear I'll love snuggling on one with my nice, warm human someday too! I'm Pansy. My sisters and I were born here at Dogwood.  We're real anxious to find out what a loving fur-ever home is like! Do you have one for us?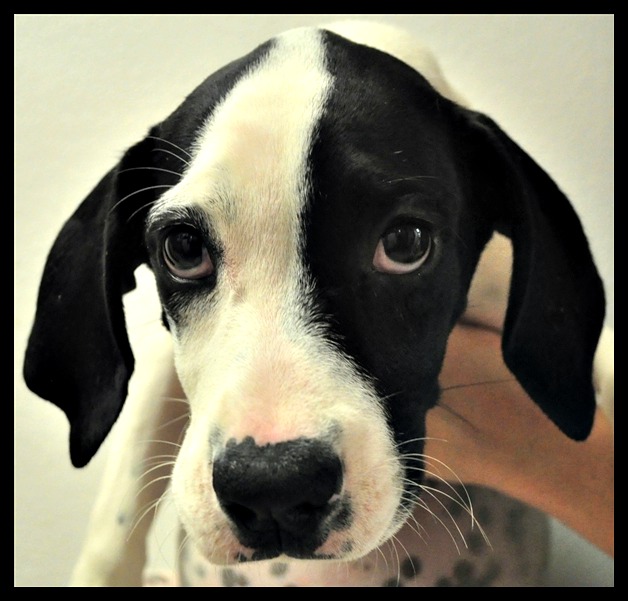 Krissie
Adopted!
"Can I come home with you?"  I confess, I am an absolute lovebug and an aspiring couch potato! And if my big, beautiful puppy dog eyes don't get to ya, maybe my sweet, "chill" personality will! I'm a delightful mixture of boxer and pointer and will absolutely melt your heart!  My sisters and I were brought to the animal shelter by our humans as part of an unwanted litter when we were just babies. I'm almost 5 months old now and looking for a fur-ever companion to call my own.  I know how to snuggle, give kisses, and love to play with toys. I promise to try to be a good girl for you. Won't you please take me home?
~ Krissie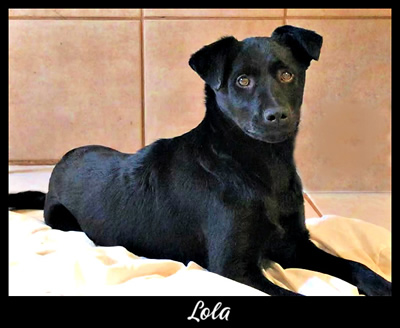 Lola
Adopted!
I'm Lola, and I'd like to go home –  a forever home please!  Being five months old, I like to play a lot, especially with my sister!  We run, frolic, play with toys and have a wonderful time!  Oh, and if there's any water around, I love to play in it too!  I'm very affectionate and, my tail gets all wiggly when I get petted.  Know what?  I love LOTS of things 'cause there's a lot of love in me!  I know I would love you too!
.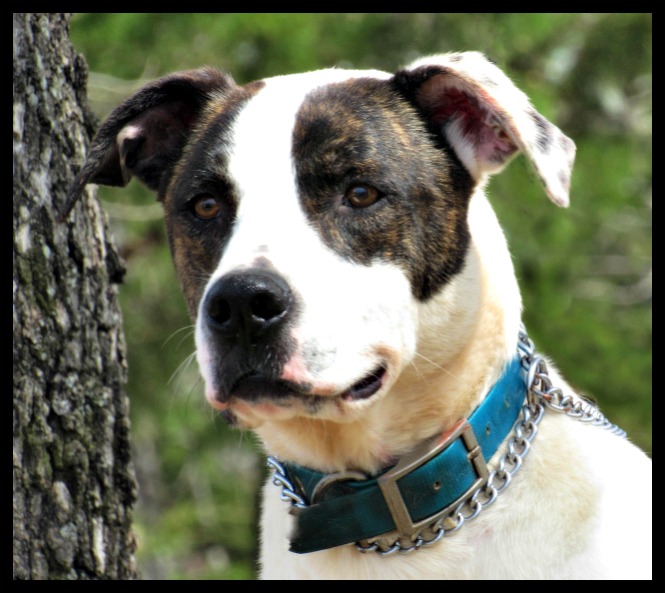 Cruiser
Adopted!
Howdy!
I'm Cruiser and I'm pretty proud of myself!  Dogwood sent me to Puppies for Parole and I passed ALL my lessons with flying colors!  I can sit, stay, down, and swing (not the dance moves, but I'm willing if you are). I've always been the faithful type, and REALLY want a human family to take care of and love!  I'm  back at Dogwood now so come on over and let's get acquainted!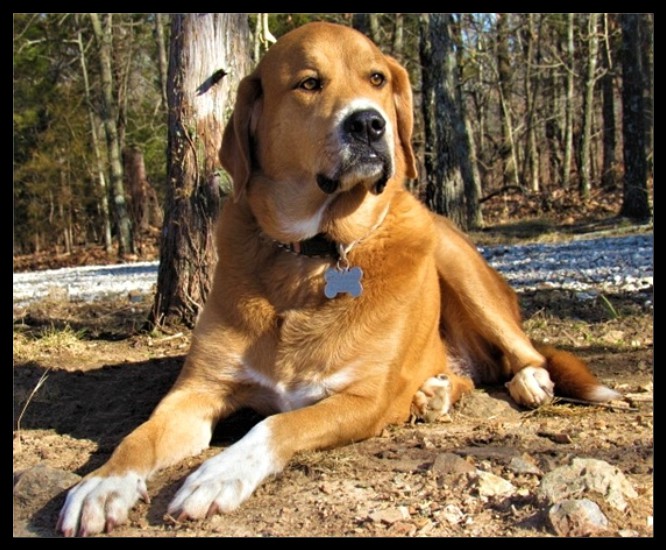 Grace
Adopted!
My family was good to me. I really do miss them, but since they couldn't care for me anymore, I'm sure glad they brought me back here to Dogwood. I'll be comfy here while I wait for a new family to love. Hey – maybe YOU can help me find them! Here are a few things to know about me: I'm playful, lovable, housebroken and friendly with kids, cats and other dogs! I also know commands like "sit", "stay" and "come". Please spread the word about me and maybe I'll get adopted soon!  I'm Grace!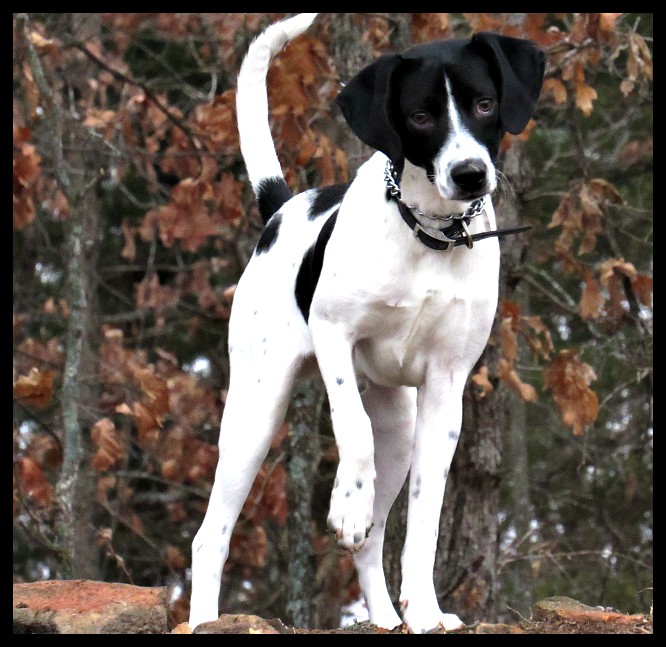 Hiccup
Adopted!
Hi! Name's Hiccup! Been wonderin' if maybe you'd like to take me home! I think it's a GREAT idea 'cause I'm loving, good with other dogs & people, am housebroken, know "come" and "stay," and like car rides! Was thinkin' you could bring your car and come get me. I'd like that – A LOT!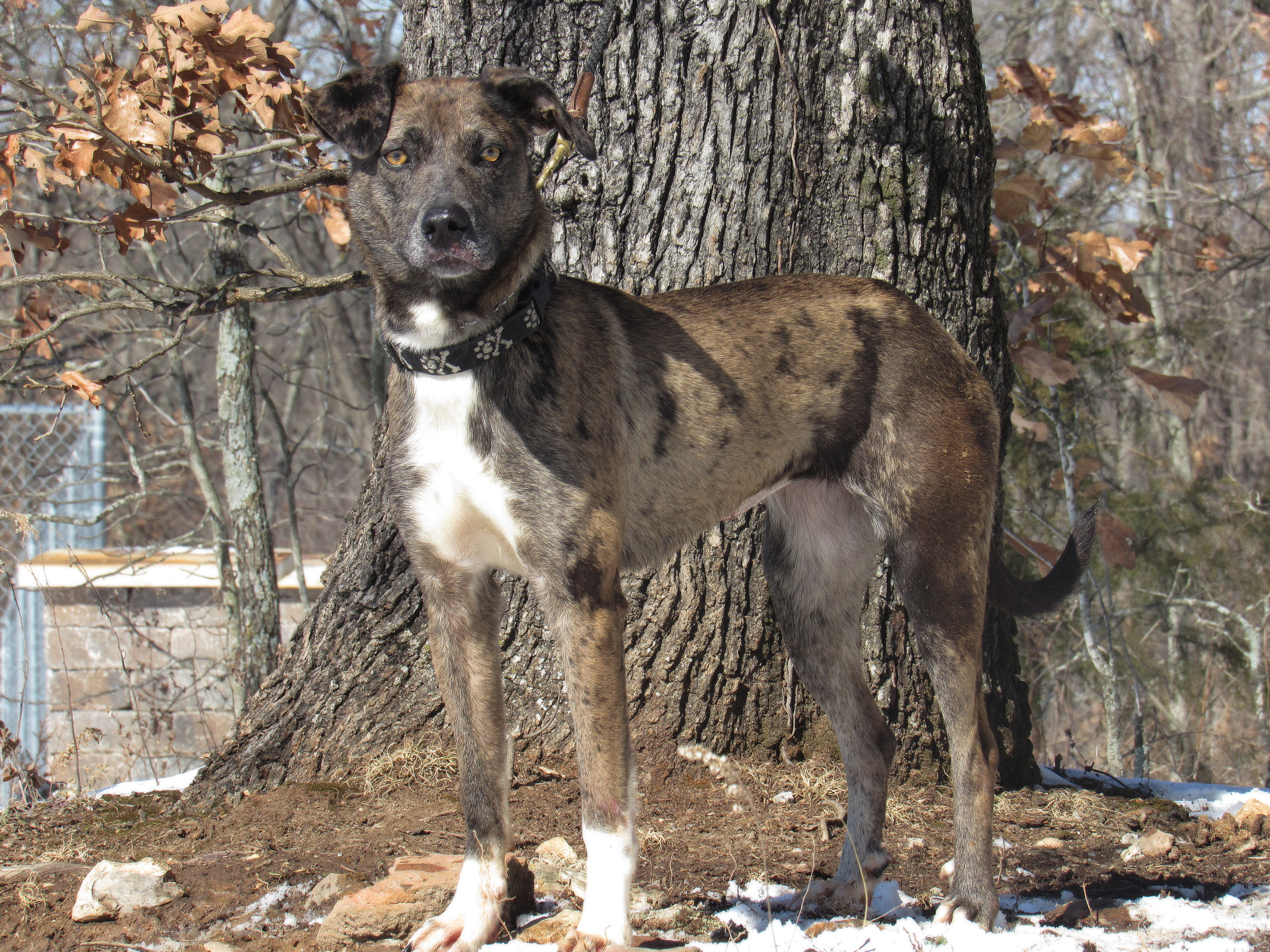 Zena
Adopted!
I've been waiting patiently for my forever family and home!  I wait every day, hoping that the next family is going to be for me!  I just KNOW they're out there somewhere and they will love me a LOT!  I'm two years old, have a lot of energy, love to play ball and love the outdoors!  Doesn't a day at the park together with a picnic lunch and a snooze under a shade tree sound great?!  Maybe we could play ball before the snooze?  It's easy!  You throw and I'll catch!  Just come and ask for Zena so we can get to know each other!  Okay?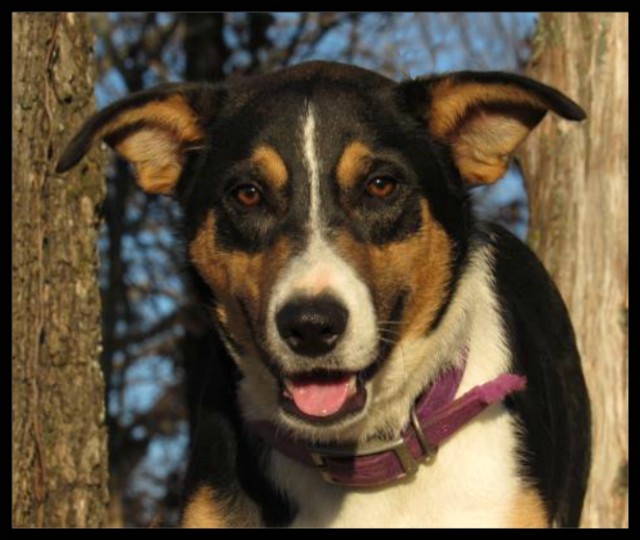 Kylo
Adopted!
I heard a story about a baby being born in a stable far away.  If I was there, I'd lay my head on Him and keep Him warm.  I don't have anything to give Him except lots of love!  I love everybody, even cats!  He would like that.  Maybe you would too.  My name is Kylo just in case.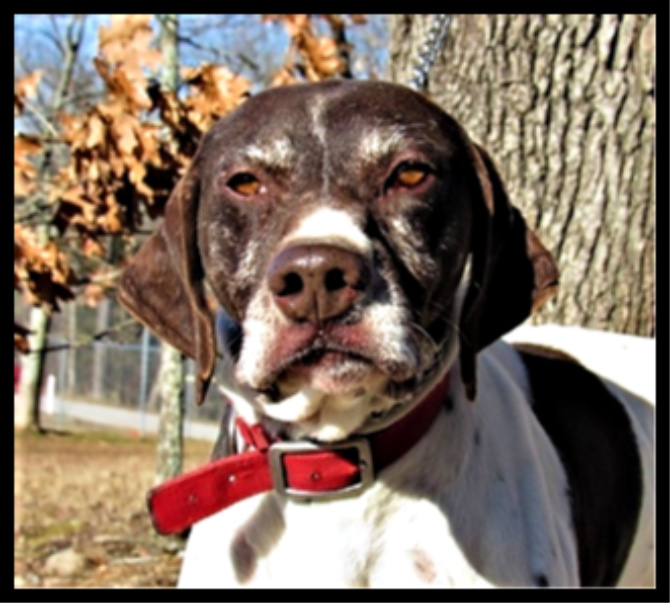 Huck
Adopted!
Hey there! I'm Huck. I'm not easily riled, not a jumper, not a barker. I'm a laid back, friendly guy – and also a Pointer. I've been trying to show my buddies on the patio how to listen for birds and then, of course, point. Most of 'em just aren't interested enough to stop their barking and playing. Oh, well.
My dream is that someday soon I'll be adopted by someone who'll love to spend time outside with me, share a comfy sofa with me, scratch me under the chin (my favorite spot!) and forever be my best friend. I guarantee I'll be theirs too.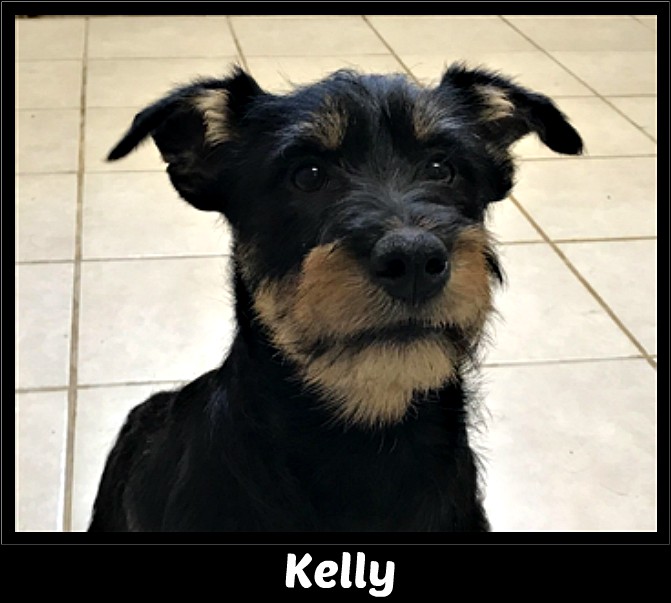 Kelly
Adopted!
My brothers, sisters and I were kinda unexpected! We were brought to Dogwood with our Mama! Mama was "fixed" so there would be no more surprises! She went home but we're here waiting for our forever homes! I'm four months old and folks say I'm "cute as a button!" I wish I knew what a button is! I'm Kelly and I love EVERYBODY! Wanna be my forever friend? Maybe you could come to visit me!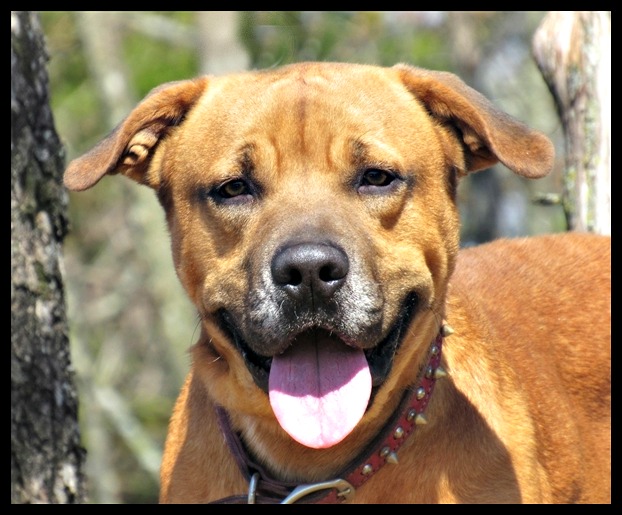 Bam
Adopted!
Name's BAM and I've been at Dogwood for almost a year now!  I don't know why because I'm a gentle giant who loves kids, cats, dogs and, most of all, hugs!  I'm two years old and also quite handsome!  So, if you're looking for a sweet, loving, handsome gentle giant, just come to Dogwood and visit me!  Okay?